It's impossible to tell the whole story of the Albemarle Sound. So we let the 1,000 artifacts do the talking.
Welcome to Elizabeth City, NC.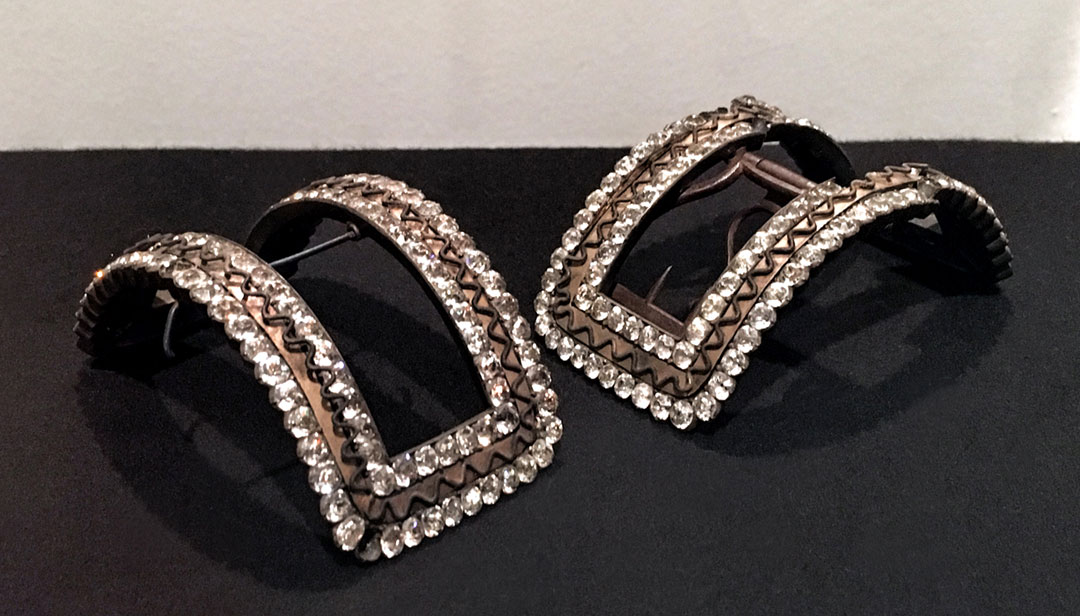 Shoe Buckles, with Rhinestone, ca. 1789 worn by James Iredell (1751-1799), a Justice of the first United States Supreme Court, at the first reception of President and Mrs. George Washington.
The 22-mile Dismal Swamp Canal, connecting the Chesapeake Bay and Albemarle Sound, has a rich and unique history. Envisioned by George Washington and Patrick Henry in 1773, the canal was carved out of the million-acre Dismal Swamp and helped create a thriving township of merchants, inventors, traders, bankers, business men and women, entrepreneurs and adventurers, including the Wright brothers, who visited the area to take on supplies before embarking upon their renowned journey of flight at just under 60 miles away.
This ecological wonder, the Dismal Swamp Canal, and the charming historic town of Elizabeth City it inspired, with its Native American, Civil War, transportation, agricultural, fishing, shipping, sailing, and World War II history within 60 miles of four state parks create a centrally located base camp of over 250 historical and cultural experiences so engaging you will indeed walk away from them a different person.
Start your adventure below...