Legends & Lore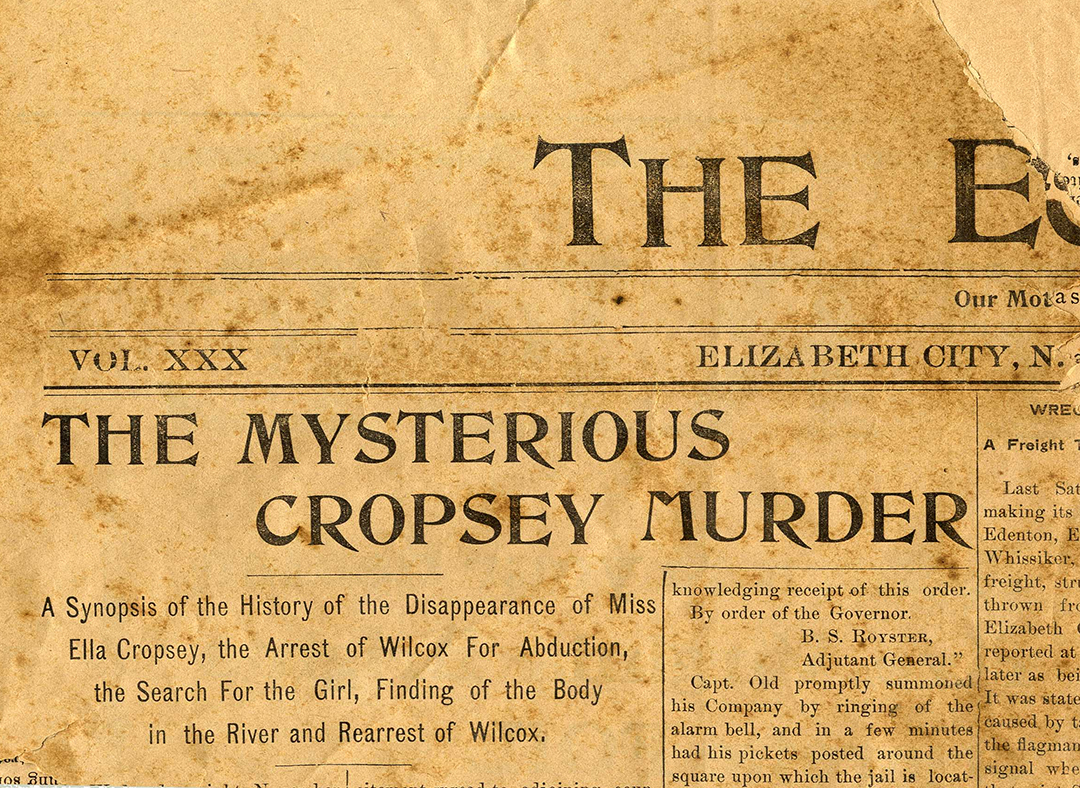 A Historical 'WhoDunnIt?'
The turn of the 20th century brought a shocking occurrence to Elizabeth City — the murder of a beautiful young girl — an event that attracted national interest and turned the town on its ear. It's mystery that remains unsolved, even today.
On November 20, 1901, 19-year-old Ella Maude "Nell" Cropsey disappeared from her family's waterfront home in Elizabeth City. Two days after Christmas her lifeless body was pulled from the Pasquotank River. An autopsy revealed a blow to the head as the cause of death.
Who killed Nell Crospey? You decide.
Details
Over the course of the day, Legends & Lore Participants will collect clues from character re-enactments, video and audio recordings given at 12 locations throughout the downtown business and residential area. All stops relate to the disappearance, murder and trial of the Nell Cropsey mystery.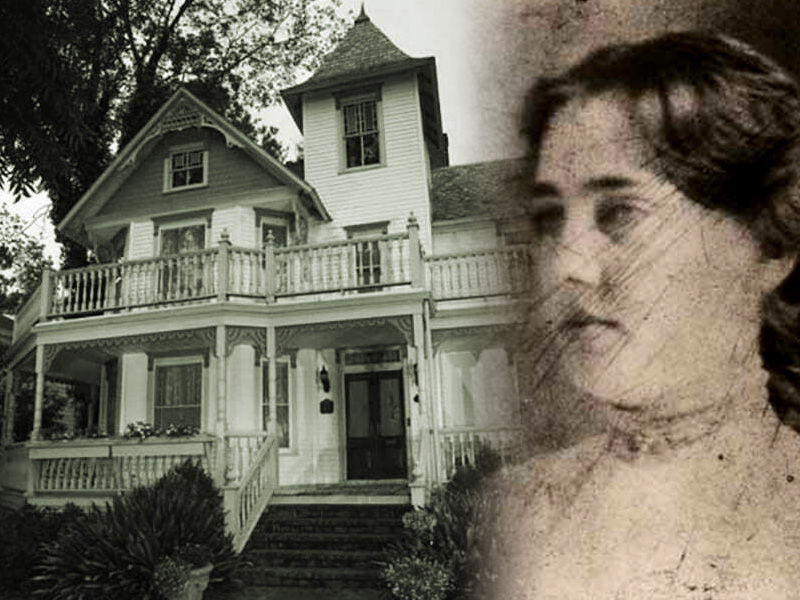 At the end of the day, participants vote on the character they believe killed Nell Cropsey. A reception and reveal follows at the CEC Cemetery.
For more information, please visit www.ElizabethCityLegends.com, contact Elizabeth City Downtown, Inc., 252-338-4104 or ElizabethCityDowntown@embarqmail.com

Purchase Legends & Lore Tickets Here

VIP Social Experience: $100
Book Signing & Reading with Bland Simpson
Friday, April 21: Arts of the Albemarle
516 E. Main Street, Elizabeth City NC 27909
5:00-7:00 pm
• Mingle with townsfolk and visitors from near and far while enjoying light hors d'oeuvres and beverages.
• Hear a reading from author Bland Simpson from his book, The Mystery of Beautiful Nell Cropsey. Purchase onsite and get your copy signed!
• Listen to Dickie Sanders — local musician and songwriter — perfom his original ballad Ella Maude.
• Pre-check in for an early Saturday start time…AND meet Nell Cropsey to receive an extra clue to the murder mystery
• Enjoy all this in addition to the Legends & Lore Experience below.
Legends & Lore Experience: $25
Saturday, April 22: Museum of the Albemarle (Legends & Lore Headquarters)
501 South Water Street Elizabeth City NC 27909
Check-in begins from 10:30 am to noon*
Legend & Lore Ticket holders receive access to the EC Legends & Lore App, printed Clue Cards, a reveal party at the Christ Episcopal Church Cemetery, and loads of investigatory fun! We recommend downloading the event app (sent to participants in early April).
*Check-in closes at Noon on Saturday
Characters
Ella Maude "Nell" Cropsey | the 19-year-old woman whose body was pulled from the Pasquotank River 37 days after her disappearance.
Jim Wilcox | Nell's boyfriend who seemed indifferent after her disappearance. He would be the prime suspect.
Mr. and Mrs. Willliam Cropsey | Nell's parents, who moved their nine children from Brooklyn, New York to Elizabeth City in 1898. They rented farmland from John Barlett Fearling, II.
John Bartlett Fearing, II | a married man from a prominent local family who was rumored to be having a clandestine love affair with young Nell Cropsey.
Ollie Cropsey | Nell's sister who last saw her sister when Jim asked to speak to Nell on their family's porch.
W.O. Saunders | the eccentric editor of Elizabeth City's The Independent newspaper, who covered Nell's murder trial — first journalistic assignment in Elizabeth City.
Police Chief William Dawson | the Elizabeth City Police Chief tasked with finding the missing young woman, while also protecting Jim Wilcox from the town's vitriol and vigilante group seeking their own brand of justice.
Madame Snell Newman | a psychic who brings intriguing clues during the search for Nell.
John Edwards | a diver from Norfolk who probes the Pasquotank River for Nell's body.
William Dunstan | the proprietor of The Crystal Ice Company who notices something interesting about Mr. Cropsey's ice bill for the month of December, 1901.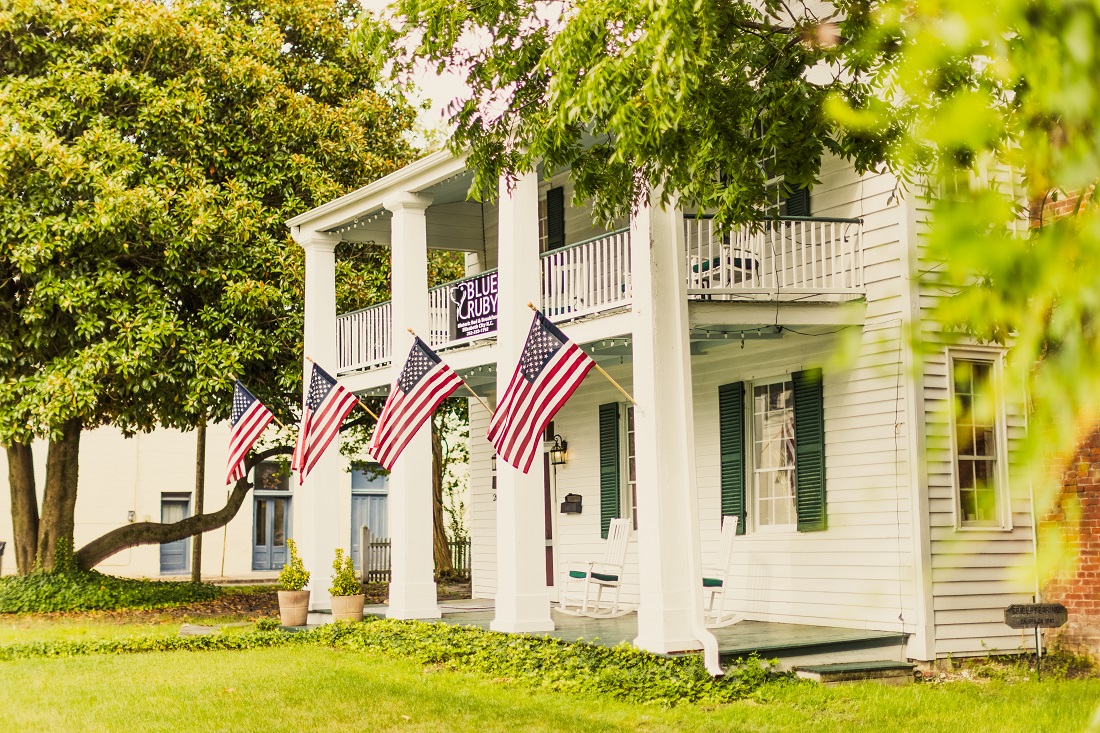 Stay and relax in Elizabeth City! We boast a wide variety of accommodations and friendly, welcoming hosts. We have name-brand hotels and quaint, historic inns to choose from. Our innkeepers are great sources for information on the best dining, shopping, and fun so you can make the most of your visit!
If you are looking for a unique stay in our riverfront city, check out our vacation rentals: you can stay on a house boat, in a newly renovated historic downtown apartment, or even rent an entire house to spread out with your family!
We look forward to welcoming you and sharing our beautiful city!
We invite you to "Make a Weekend of it in Elizabeth City!" Come early on Friday evening, April 21st to experience our charming harbor town! Enjoy dinner at any of our various local eateries then grab a craft brew at our local breweries, Seven Sounds, Ghost Harbor or Avdet. If you prefer lighter eats and wine, we have that too at 2 Souls Wine Bar!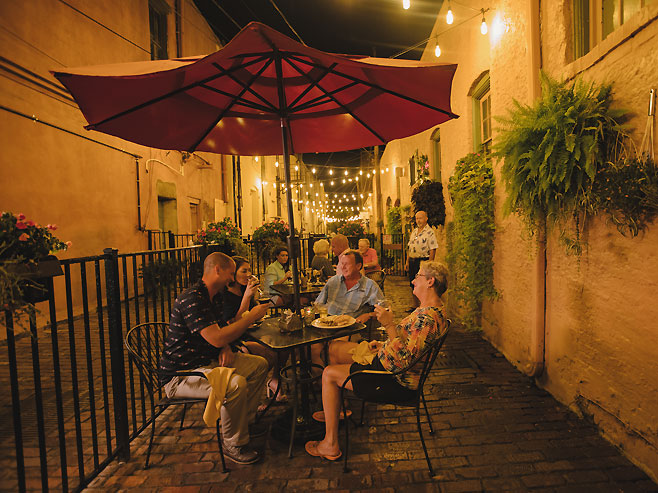 Also check out the Elizabeth City Downtown, Inc. Facebook Events page. It's an ongoing list of events and activities happening in downtown and the many shops and restaurants that downtown boasts.
Merchandise
We can hardly wait to see you!
We invite you to "Make a Weekend of it in Elizabeth City" and stay through Sunday to enjoy our charming little town. Take a look at our Events page and see what else is going on while you're here.
2023 Legends & Lore Event Partners & Sponsors