Elizabeth City Hot Cocoa Crawl
Elizabeth City's Hot Cocoa Crawl 2021 was a delicious hit! Join us next year for Hot Cocoa Crawl 2022!
Join us from November 20 to January 2 for Elizabeth City's debut Hot Cocoa Crawl! The rich flavor of a warm mug of handcrafted hot chocolate is one of the most delightful treats of the holiday season. To celebrate this beloved beverage, local businesses have come together to create a trail of original mouthwatering hot cocoa drinks and chocolate-inspired experiences for locals and visitors to enjoy. From sweet sips with plenty of whipped cream for the kids to cocoa cocktails to satisfy the grown ups, the delectable offerings in this community-wide Hot Cocoa Crawl will be fun for all.
Our decked-out downtown and whimsical local events have always made the holidays in Elizabeth City special. The debut of this unique Hot Cocoa Crawl is sure to bring even more holiday cheer and festive spirit to the Harbor of Hospitality® this holiday season.

Hot Cocoa Creations
A quintessential homemade cocoa with a perfectly toasted marshmallow, Paradiso Roma Ristorante's Sleigh No More has a bit of bourbon to keep the holidays buzzin'.
At The Mills Downtown Bistro, The Dirty Snowman is a luxurious hot chocolate à la mode. Made with vanilla ice cream, hot cocoa and Bailey's for adults, this cheekily-named drink has loads of whipped cream and chocolate shavings on top for that Instagram-worthy pic.
The SweetEasy's tasty little number is inspired by the favorite holiday flavor pairing of peppermint and chocolate. Made with dark chocolate morsels and peppermint syrup, this steaming cup of cocoa features both marshmallows and crushed peppermint on top.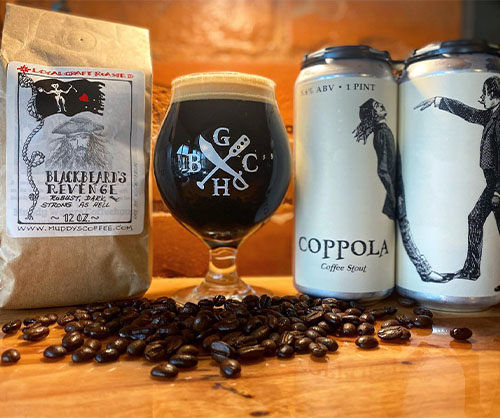 Stop by the local Ghost Harbor Brewing Co. for its Mocha Coppola Coffee Stout. Made in collaboration with Muddy Waters Coffeehouse, the seasonal brew combines the flavors of beer, coffee and chocolate for a unique flavor perfect for the holidays.
Chocoholics won't want to miss the Liquid Brownie Hot Chocolate at Muddy Waters Coffeehouse. Steamed milk mixed with dark chocolate sauce, caramel and hazelnut syrups, this drink is a dressed up holiday version of the shop's most popular mocha, which has been on the menu for 20 years.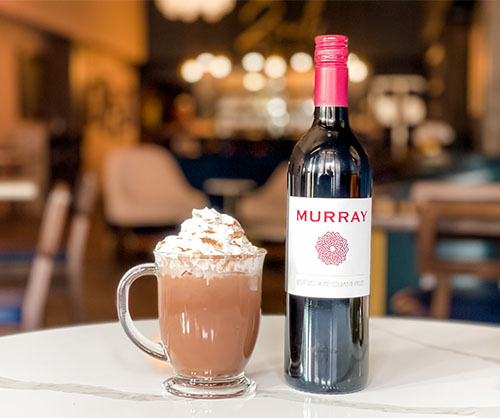 2 Souls Wine Bar will offer an elegant red wine hot chocolate made with warm cocoa and a Murray Wines red blend topped with smooth whipped cream and a light dusting of cacao powder.
At Montero's Restaurant, a splash of vanilla vodka and a pinch of salt is added to create a sophisticated version of the classic peppermint hot chocolate.


The multi-week event will also feature a medley of holiday offerings at locally owned shops around Elizabeth City. Visit Page After Page Bookstore for Christmas-themed story times and free hot cocoa on Saturdays, or daily holiday book discounts. At Water's Edge Boutique, patrons can take a pause from shopping for holiday party fashions to enjoy hot cocoa, paint a festive wooden door hanger, or attend sip & paint events throughout the month of December. Another fun paint-n-drink-hot-cocoa option is with Studio 511 Art & Soul who is offering a hot cocoa bar with all of their December art projects.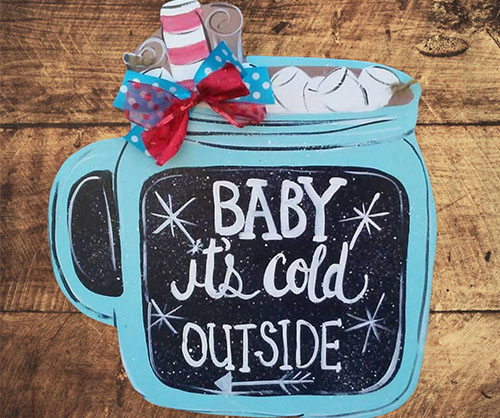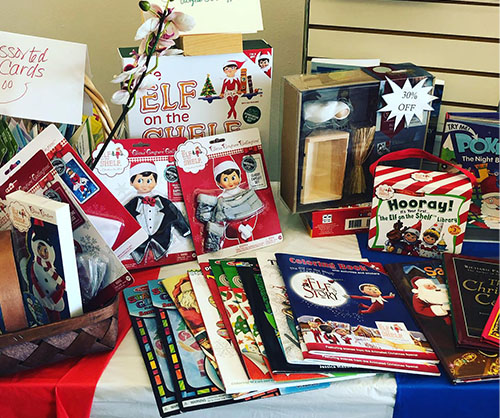 Travelers may pair their hot cocoa escapades with a variety of local events throughout the season. The Main Street Lighting Ceremony on November 26 is an old-fashioned, small town celebration, while the award-winning Lighted Boat Parade is an annual tradition featuring brightly-lit skiffs, sailboats and pontoon boats with twinkling lights circling the harbor to the sound of carols. This year's parade is on December 3 and will be accompanied by a special holiday edition of the community's First Friday ArtWalk, featuring downtown shops, local artists, live music and restaurants open late. For more holiday events in Elizabeth City, click here.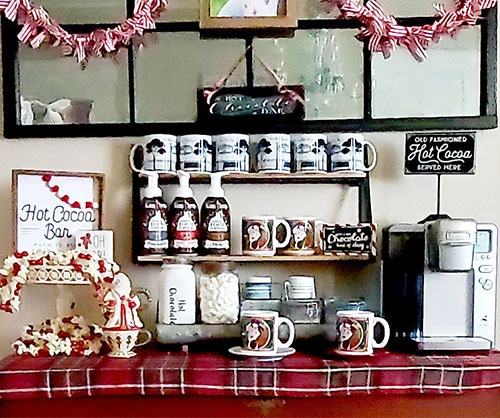 Visitors can round off their chocolate-filled getaway to Elizabeth City with a stay at one of its quaint bed & breakfasts. During the dates of the Hot Cocoa Crawl, Pepperberry Inn will host a hot chocolate bar for all guests booking a two-night stay, the Richardson Pool Glover House will provide guests who book direct a commemorative mug to take home plus a custom hot cocoa mix to take home or be enjoyed onsite. On December 4 you can watch the Christmas Parade and sip hot chocolate on the front porch of the oldest house in Elizabeth City - Blue Ruby at Grice-Fearing House. They'll also be hosting a not-to-be-missed hot chocolate brunch on Sunday, December 5.
For more information and to begin planning your visit, check out VisitElizabethCity.com.