All Roads Lead to Historic Charm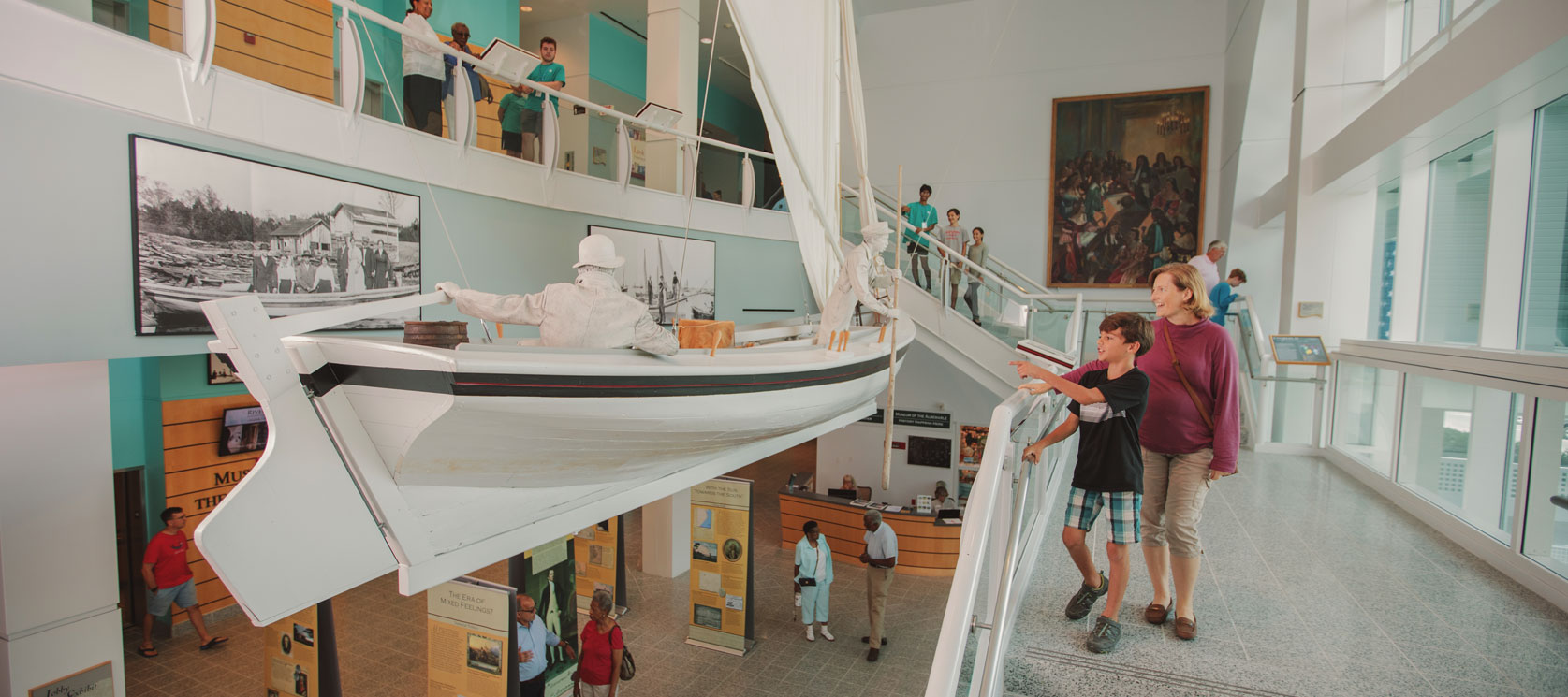 In Elizabeth City, our history runs deep — 350 years deep, to be exact. For the history buff looking to take a trip back in time or the explorer adding another stop on their adventure tour, there's no shortage of stories to immerse yourself in along the Pasquotank River. Check out this pre-planned two-day itinerary to fill your trip with the area's most interesting sites.

DAY 1
---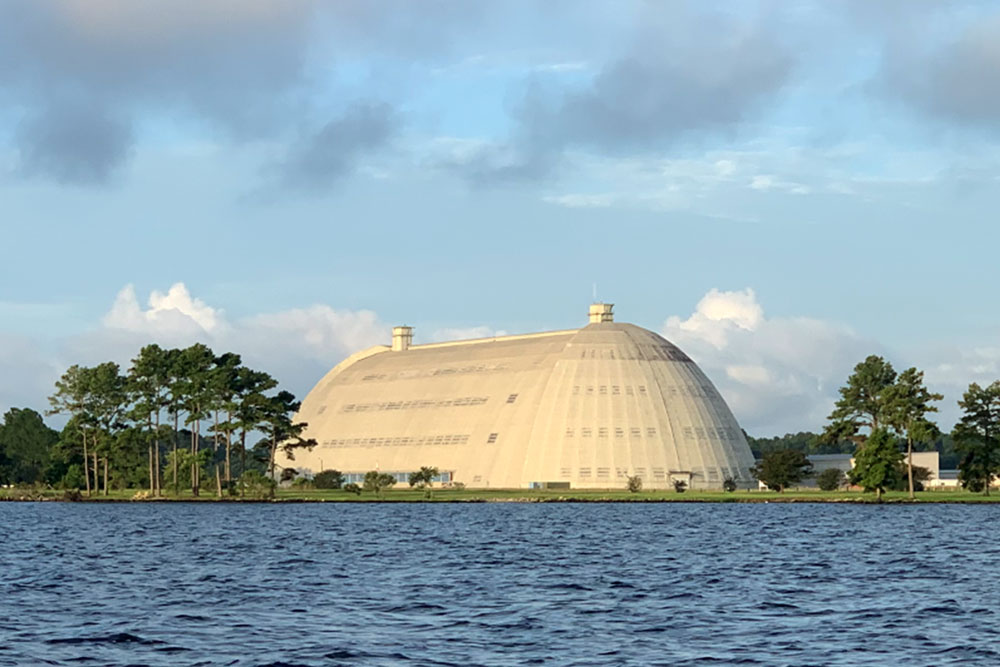 Ever wanted to brunch with an aerostat hangar as your view? Swing by Kathy's Kreations for grab and go lunch — with a menu ranging from chicken pot pie to juicy burgers and homemade pie — then drive over to the TCOM valley. As you get close, you'll be able to spot a 300,000-square-foot metal structure nestled on the 225 acres of land able to accommodate aircrafts up to 150 feet tall! Set out your picnic and see if you can catch testing happening live for a first-hand look at the latest massive yet lighter-than-air models.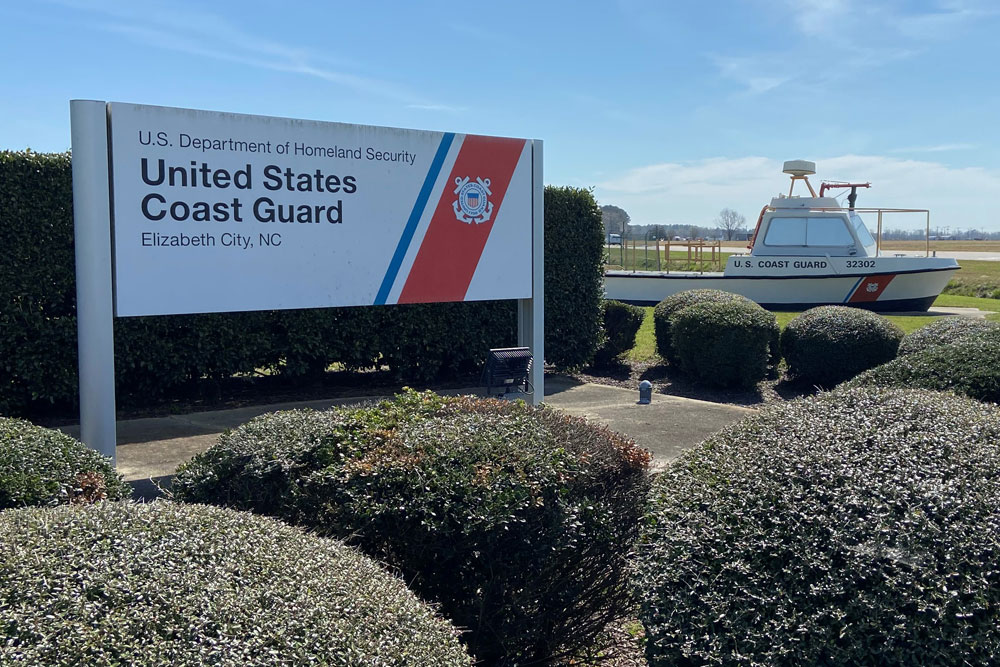 Officially named a "Coast Guard City," Elizabeth City has been home to one of the largest US Coast Guard bases in the country since 1940. For visitors to the area, a drive by or stop at the base is a treat for just about anyone. Catch training in action and try to spot C-130s and MH60s taking off and landing all day long.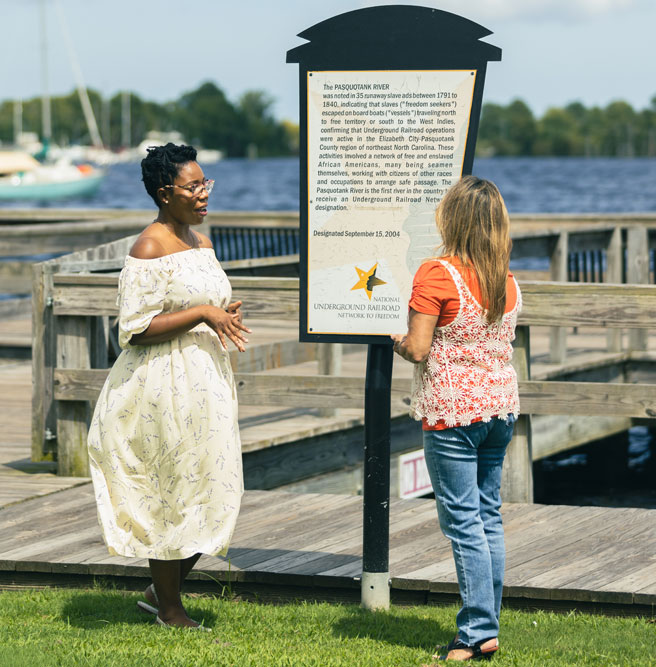 Connecting residents and travelers with Black heritage across North Carolina, the AAENEC Trail includes stops throughout Pasquotank County and Elizabeth City that celebrate the contributions of African Americans in the state. These stops encourage a deeper understanding of the area's cultural heritage and ultimately work to build more inclusive communities. Get to know these historic sites and their significance in Black heritage on your road trip.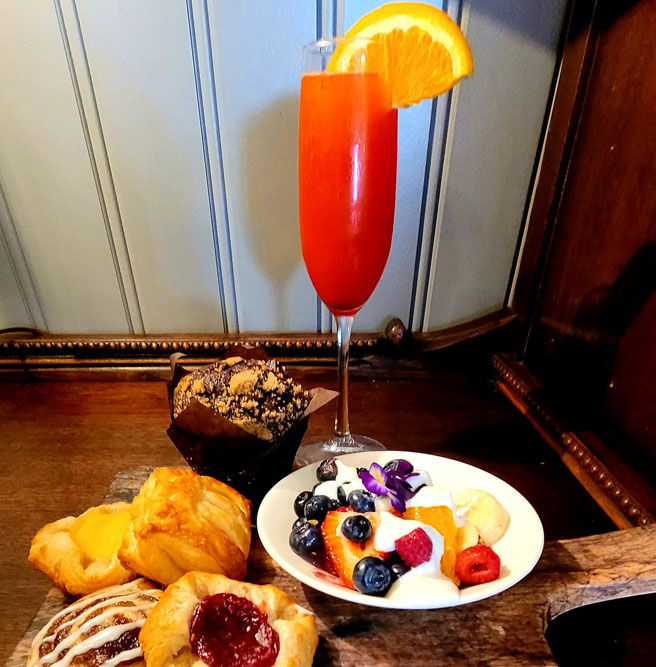 After a day of sightseeing, head to The Mills in downtown Elizabeth City. This bistro's menu may be modern — with tapas, crepes and flatbreads to satisfy your hunger — but the building it calls home transports you back to the 1920s. Exposed brick walls, embossed tin ceilings, intricate chandeliers and vintage photography on display make this eatery truly the best of both worlds.

DAY 2
---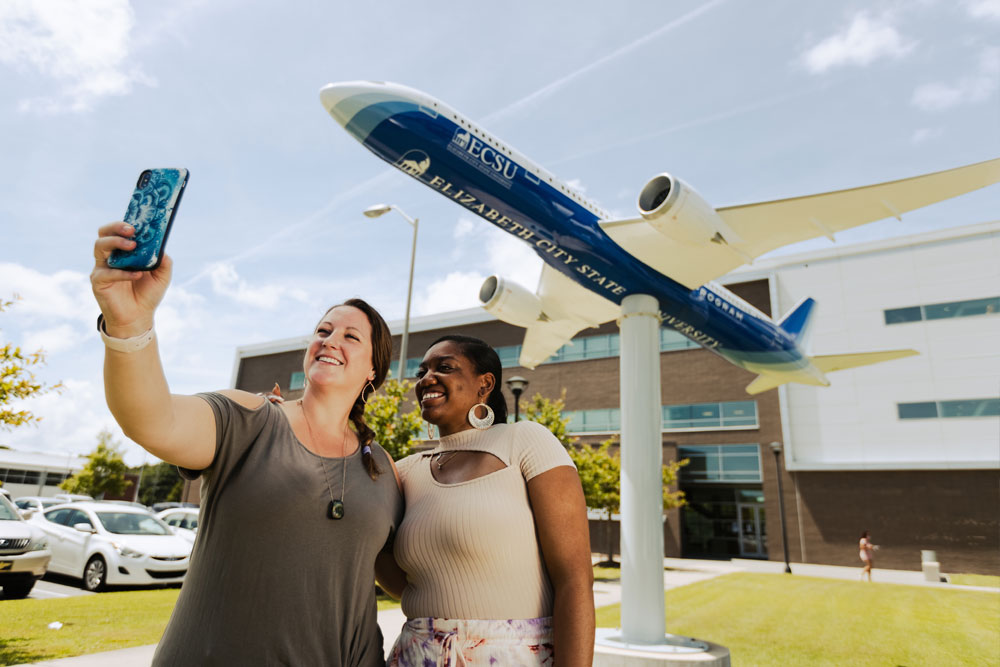 The Elizabeth City State University campus is the definition of historic charm. Take a self-guided walking tour throughout the property — which resides in a nationally recognized historic district and is a historically Black university — with stops along Symera Hall, the Principal's House and Lane Hall, each with their own unique story. You may even be able to catch a home football or basketball game!
Walk the hallowed grounds of Old Oak Grove Cemetery, the resting place of renowned African American families local to the Elizabeth City area in the nineteenth century. Black veterans of the Civil War, World Wars I and II, and the Korean War, as well as ECSU's founding families, have all been laid to rest at Old Oak Grove, making this cemetery an integral part of North Carolina history.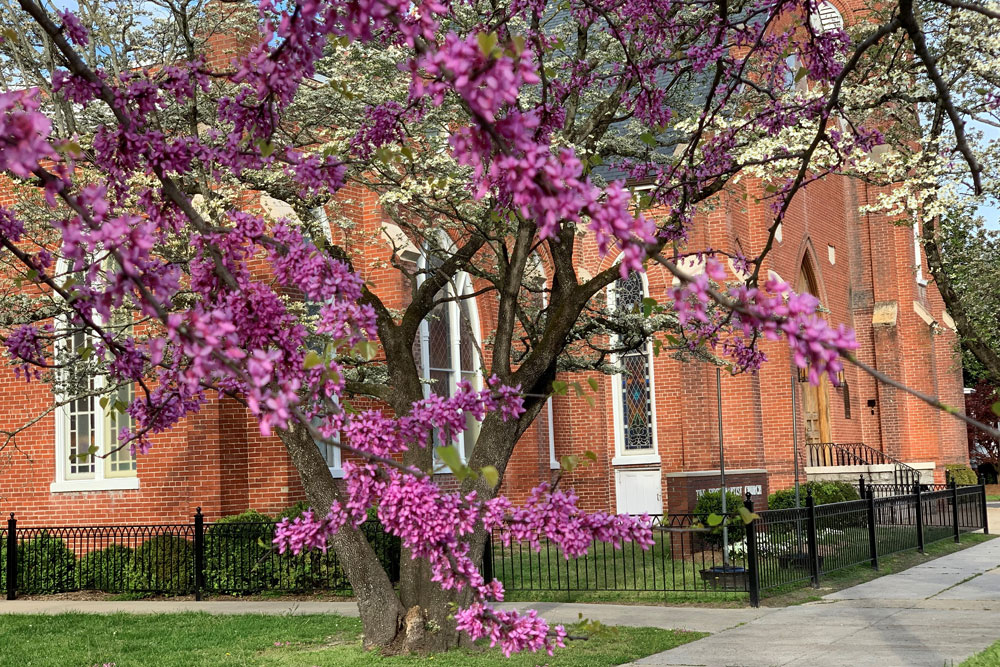 Fans of historic architecture will rejoice while exploring Elizabeth City's Main Street and its picturesque residences dating back to the 1890s. A stroll through these streets will put you face to face with homes ranging from elaborate Queen Anne and Eastlake styles to Craftsman and Colonial Revival designs constructed in the early 20th century.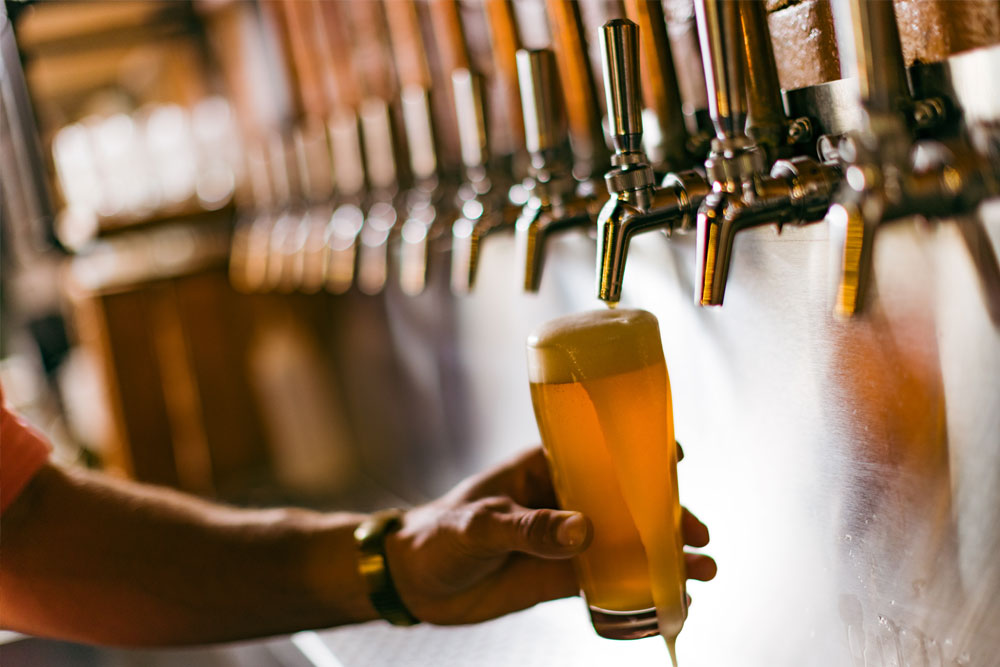 Toast to an unforgettable road trip through Elizabeth City with a ice cold pint of craft beer at Ghost Harbour Brewing Company. Located in Historic Pailin's Alley in Downtown Elizabeth City, this microbrewery and taproom operates on a Tuesday-Sunday schedule, serving a rotating menu of classically styled craft beer.

Download your Historic Charm Itinerary: