Reopening Guidelines for Businesses
This is a tough time for business owners. We've curated this page for business partners as a source of factual information and guidelines for reopening Elizabeth City businesses while keeping our visitors and locals safe. We'll continue to update this page as new information and guidelines become available. For information on grants, loans, and other resources not related to reopening practices, please visit our business resources page.
Phase 1
Phase 1 of easing COVID-19 restrictions begins on May 8, 2020. This phase allows more retail locations to open at 50% capacity and people to leave their homes for non-essential goods or services. During this phase, restaurants are still closed to dine-in service and gyms, salons, movie theaters, etc. are still mandatorily closed.
Frequently Asked Questions about Phase 1
Phase 2
Phase 2 of easing COVID-19 restrictions begins on May 22, 2020 at 5:00 p.m and as of June 24, has been extended to July 17, 2020. This phase allows the Stay at Home order to be lifted as NC transitions to a Safer at Home recommendation, especially for vulnerable populations. During this phase, indoor gathering limits are 10 people, outdoor gathering limits are 25 people, restaurants, salons, and pools are allowed to operate at 50% capacity with other safety requirements. Bars, nightclubs, musueums, playgrounds, gyms, fitness studios, and indoor entertainment venues must remain closed.
With the extension of Phase 2, face coverings are now required when in public. For specifics on the Phase 2 Extension and face covering requirements, visit https://files.nc.gov/governor/documents/files/EO147-Phase-2-Extension.pdf
Frequently Asked Questions about the extension of Phase 2
See "Phase 2: NCDHHS Interim Guidelines" below for industry specific guidelines.
---
Count On Me NC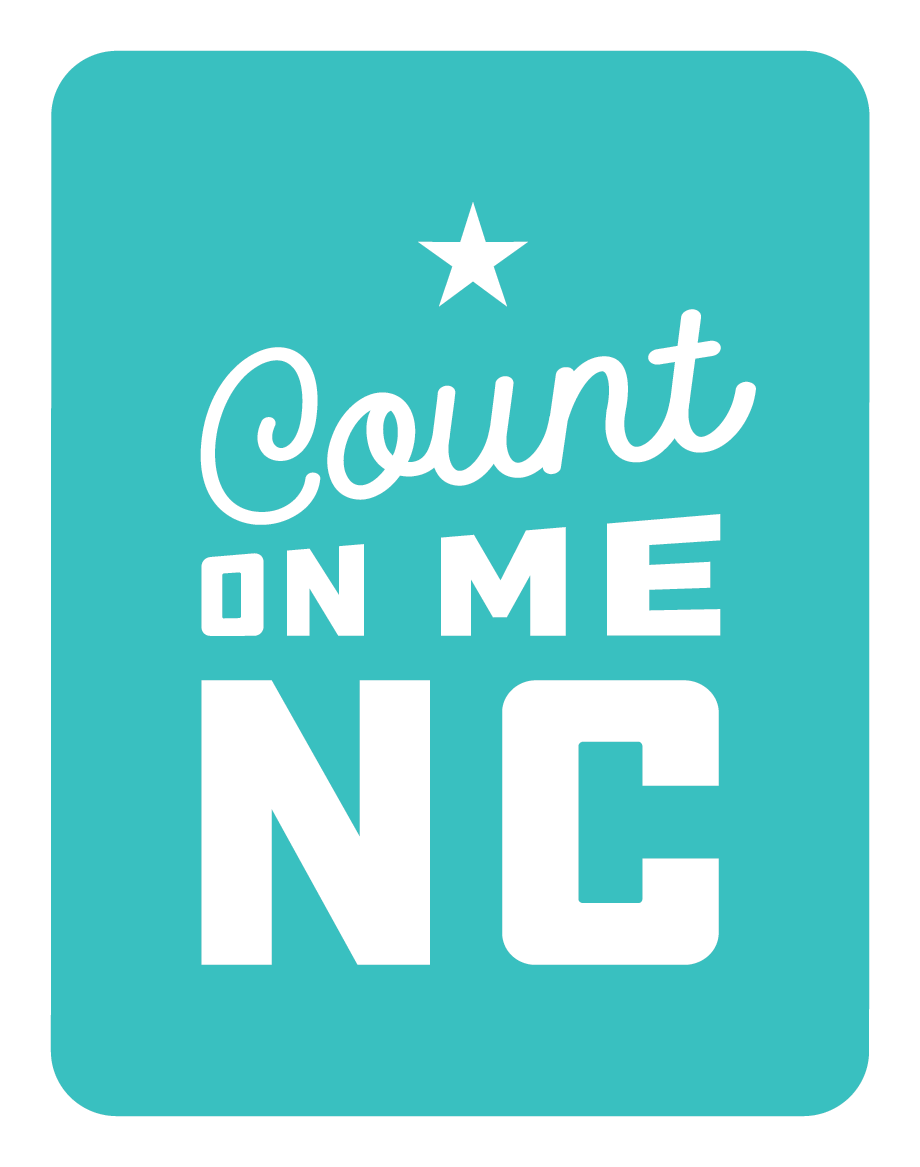 Count On Me NC is a mutual pledge and public health initiative that empowers guests and businesses to help keep everyone safe and protected. The program offers 30 minute training modules for restaurant owners/operators and staff, with new modules for all hospitality businesses coming soon. Once an owner or operator of a business completes the certification, their business will be listed on the "participating businesses" section of the site and have access to print and digital assets to show how their business has gone above and beyond to ensure guest and staff safety.
General Health & Safety Guidelines
The number one concern for American consumers right now is SAFETY. Research clearly indicates that while locals and travelers want to go out, shop, dine, etc. they won't until they feel safe. The U.S. Travel Association, in collaboration with public health experts and industry feedback, has put together "Travel in the New Normal: Industry Guidance for Promoting the Health and Safety of Travelers".
Phase 2: NCDHHS Interim Guidelines
The North Carolina Department of Health and Human Services has created the guidelines below to help reduce the spread of COVID-19 as North Carolina enters Phase 2 of easing restricitons on May 22, 2020.
Salons, Massage, and Personal Care Businesses
Economic Development Partnership of North Carolina Reopening Resources
The EDPNC has created a business resource guide for North Carolina businesses preparing to reopen. Click here to download.
Business Signage
Know Your Ws
Maximum Occupancy
Other Helpful Resources
Elizabeth City Business Resources
NCDHHS Checklist for Business Owners
NCDHHS Social Media Materials
CDC Print Resources/Handouts
Subscribe to our Partner Emails
Visit our Business Resources page for information on loans, grants, and more to help you and your business recover. See Travel Advisory Updates for daily situation updates, breaking news, and more.