Travel Advisory Updates
Last updated 1:15 p.m., July 8, 2021.
For updates on COVID-19, click here.
Tropical Storm Elsa
As Tropical Storm Elsa makes its way through Elizabeth City, impacts are expected to be relatively moderate with rain from 2-4" and peak wind forcasted at 25-35 mph with gusts to 45 mph according to the National Weather Service. A Coastal Flood Advisory is in effect from July 8, 4:00pm until July 9, 4:00am.
If you're traveling in or around Elizabeth City please be mindful of potential road closures due to flooding and follow Pasquotank-Camden Emergency Management on Facebook for the lastest updates.
---
As people across the nation know, our community is in mourning after a tragic loss of life. The words "saddened" and "heartbroken" don't begin to scratch the surface of what we as a community are feeling at this time. There is one thing we can say for certain, and that is more than ever, we are proud of and support Our E-City.
We, the Tourism Authority, have said before that the one thing visitors have always expressed is a love for the people who call Elizabeth City home. We have faith that our community will continue to band together and facilitate an environment of healing and progress.
---
The coronavirus pandemic has brought unprecedented changes to our lives. To help navigate it, we have curated this page with information on the current status of travel in North Carolina, the Elizabeth City and Pasquotank County area, how to support local business, and more.
The state of North Carolina's position on travel can be read here.
For COVID-19 vaccine information, visit NC Division of Health & Human Services's COVID-19 Vaccine page.
For updates from Pasquotank/Camden/Elizabeth City Management, follow them on Facebook.
For an updated NC coronavirus case count, visit North Carolina COVID-19 Case Count.
---
Current Status:
Easing of COVID-19 restrictions began on October 2, 2020 and has been modified as needed by Governor Cooper in relation to infection rates and vaccination numbers. Following the Centers for Disease Control and Prevention's (CDC) May 13th guidance that fully vaccinated individuals can safely do most activities without wearing a mask or the need to social distance from others, the state has removed its indoor mask mandate for most settings. Additionally, the state has lifted all mass gathering limits and social distancing requirements.
People who are not vaccinated should wear a mask and maintain distance in all indoor public settings and in outdoor settings when they can't maintain six feet of distance.
See below for the current details:
Masks are no longer required outdoors. Mask requirements for indoor public spaces are lifted with a few exceptions (for example: medical offices, nursing homes, public transportation, etc.). Masks are still recommended in crowds and for people who are not vaccinated.

Social distancing requirements are lifted, though social distancing is still strongly recommended for people who are not vaccinated.

Capacity restrictions are lifted.

Businesses may still require that their customers wear masks.

Read frequently asked questions on current restrictions here.
NC COVID-19 Travel Resources
CDC Toolkit for Domestic Travelers
---
Support Our Local Businesses
While mandated public safety restrictions are being followed, local businesses are still working to provide for the community and visitors. Even if you aren't comfortable visiting these businesses in person, consider ordering dinner to-go, shopping online, or even buying a gift card for later to support our local businesses and their employees!
We all have a role to play in keeping our communities safe and healthy. When visiting restaurants, businesses and other public places, you can have a huge impact on the well-being of everyone in our community just by following a few simple guidelines. Take the Count On Me NC pledge and show you're doing your part to help.
Count On Me NC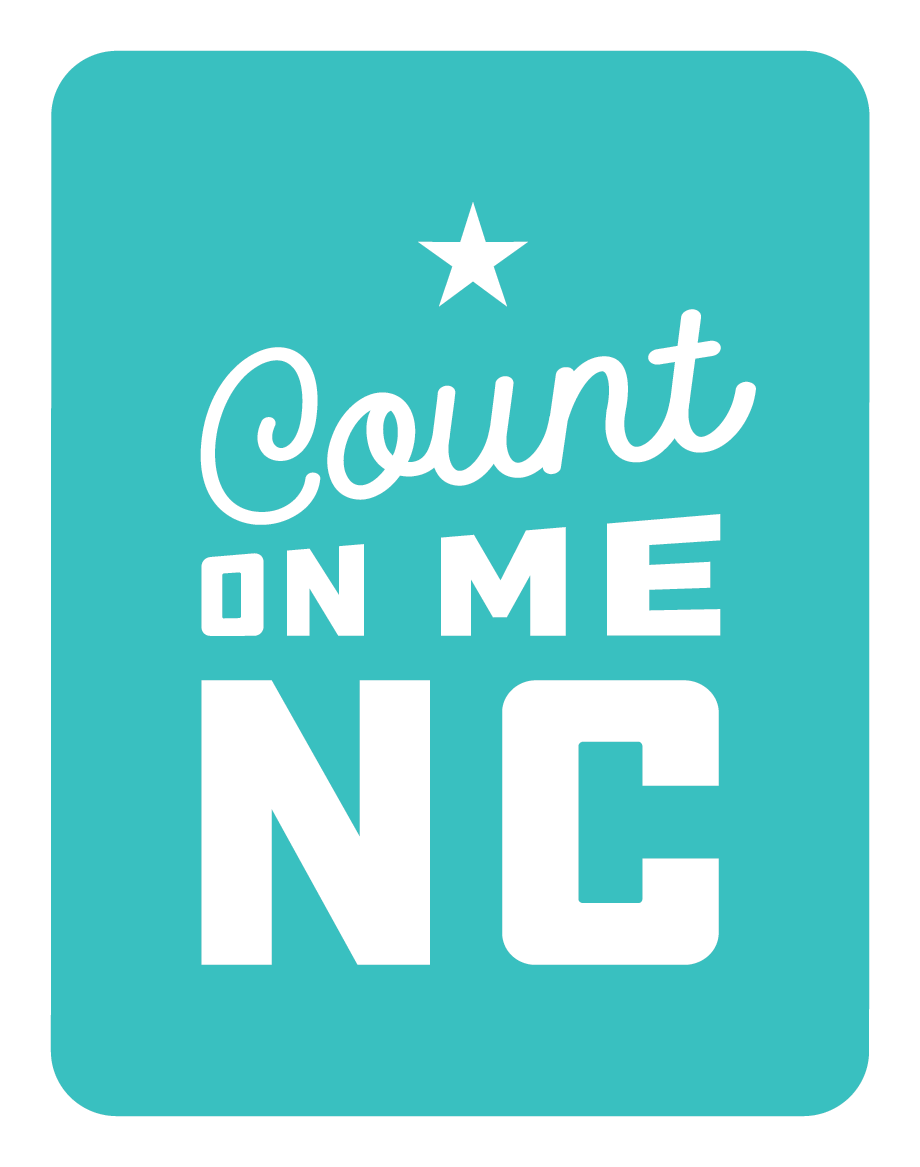 Count On Me NC is a mutual pledge and public health initiative that empowers guests and businesses to help keep everyone safe and protected. The program offers 30 minute training modules for restaurant owners/operators and staff, with new modules for all hospitality businesses coming soon. Once an owner or operator of a business completes the certification, their business will be listed on the "participating businesses" section of the site and have access to print and digital assets to show how their business has gone above and beyond to ensure guest and staff safety.
Events
Virtual and live events have resumed in Elizabeth City! For a list of current events and happenings, visit our event calendar. If you need more information, please contact us at 252-335-5330 or info@visitelizabethcity.com.
North Carolina is strongly urging residents and visitors to take precautions relating to the coronavirus (COVID-19) when traveling or going in public. Check out Visit NC's Travel Advisory page for information on the state of travel in North Carolina.
More information on the Coronavirus (COVID-19)
NC Department of Health and Human Services
NC State Office of Tourism
Centers for Disease Control and Prevention
Other Helpful Resources
WHO Protective Measures
CDC Print Resources/Handouts
Google's Coronavirus Information & Resources
As the state of the industry and travel in the Elizabeth City area change, we will update this page. Please check back regularly for updates.