Travel Advisory Updates
Last updated 10:57 a.m., May 6, 2021.
For updates on COVID-19, click here.
As people across the nation know, our community is in mourning after a tragic loss of life. The words "saddened" and "heartbroken" don't begin to scratch the surface of what we as a community are feeling at this time. There is one thing we can say for certain, and that is more than ever, we are proud of and support Our E-City.
We, the Tourism Authority, have said before the one thing that visitors have always expressed a love for is the people who call Elizabeth City home. We have faith that our community will continue to band together and facilitate an environment of healing and progress.
As we learn more information and time passes there are a few things visitors need to know. We will keep this page up-to-date as frequently as possible and welcome calls for further information on which businesses are open and more.

1. As of April 26, 2021, Elizabeth City is under a State of Emergency.
2. As of May 6, 2021, Elizabeth City's State of Emergency remains in place but there is no longer a curfew.
3. Intermittent road closures in and around downtown Elizabeth City are expected for the foreseeable future.
Elizabeth City Downtown, Inc. is keeping their Facebook page updated and NCDOT has a traffic map and frequently updated incident list.
4. The Elizabeth City/Camden drawbridge is one of the roadways being intermittently impacted.
Click here to see a current view of bridge conditions. The feed is updated every 15 minutes.
5. Due to the curfew and intermittent road closures, some local businesses have to unexpectedly close. We encourage you to call and/ or check hours prior to visiting local restaurants, shops and more.
6. While we anticipate protests continuing, we anticipate they will continue to be peaceful and a force for progress and change.
The coronavirus pandemic has brought unprecedented changes to our lives. To help navigate it, we have curated this page with information on the current status of travel in North Carolina, the Elizabeth City and Pasquotank County area, how to support local business, and more.
The state of North Carolina's position on travel can be read here.
For COVID-19 vaccine information, visit NC Division of Health & Human Services's COVID-19 Vaccine page.
For updates from Pasquotank/Camden/Elizabeth City Management, follow them on Facebook.
For an updated NC coronavirus case count, visit North Carolina COVID-19 Case Count.
---
Current Status: Modified Phase 3
Phase 3 of easing COVID-19 restrictions began on October 2, 2020 and has been modified as needed by Governor Cooper due to infection rates and vaccination numbers. This phase still follows a Safer at Home recommendation, especially for vulnerable populations, while easing restrictions on other businesses and activities. See below for the current details:
Everyone (aged 5+) must wear a mask indoors while in public. Masks are no longer mandated outdoors, though still recommended in crowds.

Businesses must maintain the appropriate 6 feet of distance requirement and continue to implement other safety protocols.

Indoor gatherings are limited to 100 people

Outdoor gatherings are limited to 200 people

Settings and activities are lower risk when they involve interacting with fewer people, being outside, keeping masks on the entire time, keeping interactions with people short (under 15 minutes), staying physically distant, and avoiding singing, yelling and cheering.

Lower risk settings that can now open up to full capacity include retail businesses, child care, camps, outdoor playgrounds, personal care businesses and museums.

Medium risk settings that can open up to full capacity outdoors and up to 75% indoors include restaurants, breweries, wineries, gyms, pools and amusement parks.

Higher risk settings that can open up to 50% capacity include stadiums and arenas, conference spaces, reception spaces, movie theaters, gaming and bars.

Read frequently asked questions on current restrictions here.
NC Outlines Timeline for Lifting State's COVID-19 Restrictions
NC COVID-19 Travel Resources
CDC Toolkit for Domestic Travelers
---
Support Our Local Businesses
While mandated public safety restrictions are being followed, local businesses are still working to provide for the community and visitors. Even if you aren't comfortable visiting these businesses in person, consider ordering dinner to-go, shopping online, or even buying a gift card for later to support our local businesses and their employees!
We all have a role to play in keeping our communities safe and healthy. When visiting restaurants, businesses and other public places, you can have a huge impact on the well-being of everyone in our community just by following a few simple guidelines. Take the Count On Me NC pledge and show you're doing your part to help.
Count On Me NC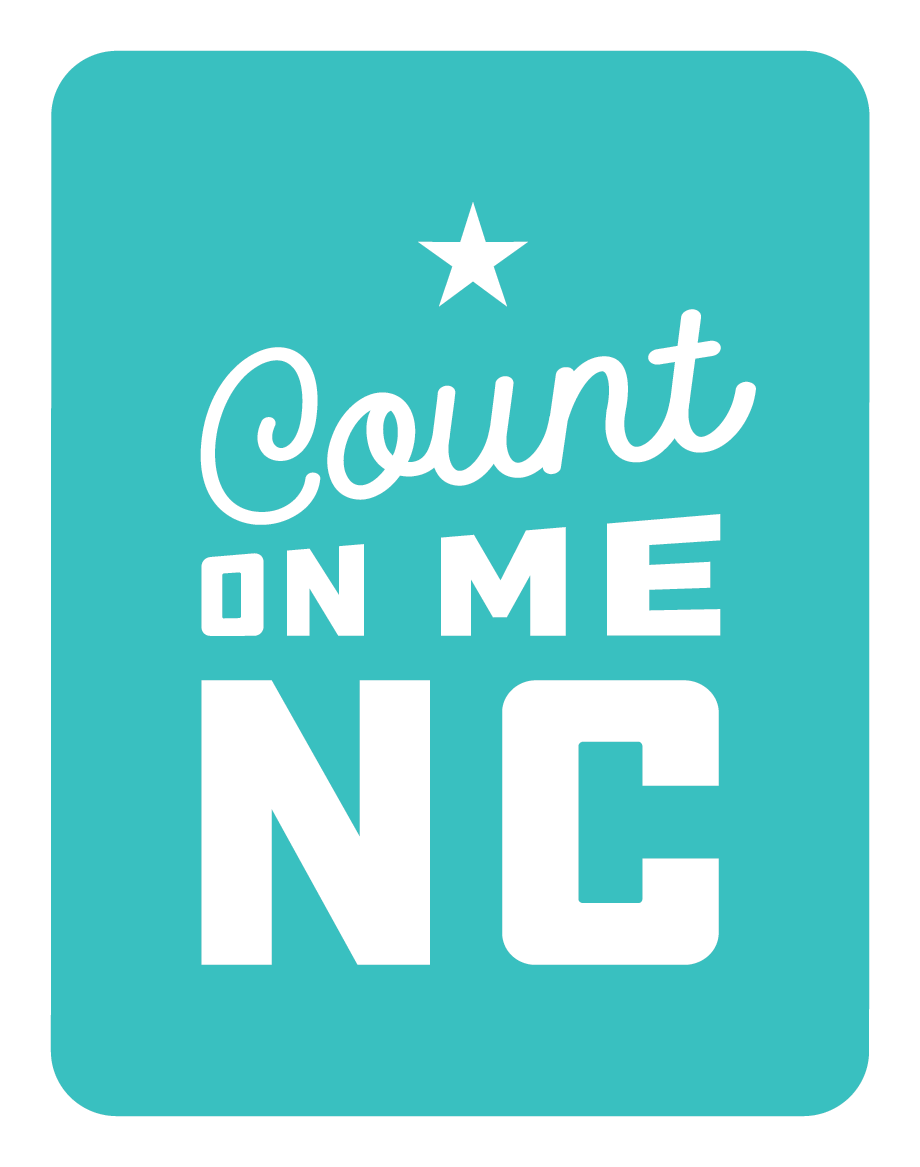 Count On Me NC is a mutual pledge and public health initiative that empowers guests and businesses to help keep everyone safe and protected. The program offers 30 minute training modules for restaurant owners/operators and staff, with new modules for all hospitality businesses coming soon. Once an owner or operator of a business completes the certification, their business will be listed on the "participating businesses" section of the site and have access to print and digital assets to show how their business has gone above and beyond to ensure guest and staff safety.
Events
As restrictions ease, virtual and live events have resumed in Elizabeth City! For a list of current events and happenings, visit our event calendar. If you need more information, please contact us at 252-335-5330 or info@visitelizabethcity.com.
North Carolina is strongly urging residents and visitors to take precautions relating to the coronavirus (COVID-19) when traveling or going in public. These precautions include practicing social distancing, frequent hand washing, and wearing a face covering when out in public. Check out Visit NC's Travel Advisory page for information on the state of travel in North Carolina.
More information on the Coronavirus (COVID-19)
NC Department of Health and Human Services
NC State Office of Tourism
Centers for Disease Control and Prevention
Other Helpful Resources
WHO Protective Measures
CDC Print Resources/Handouts
Google's Coronavirus Information & Resources
As the state of the industry and travel in the Elizabeth City area change, we will update this page. Please check back regularly for updates.