27th Annual TarWheel Cycling Event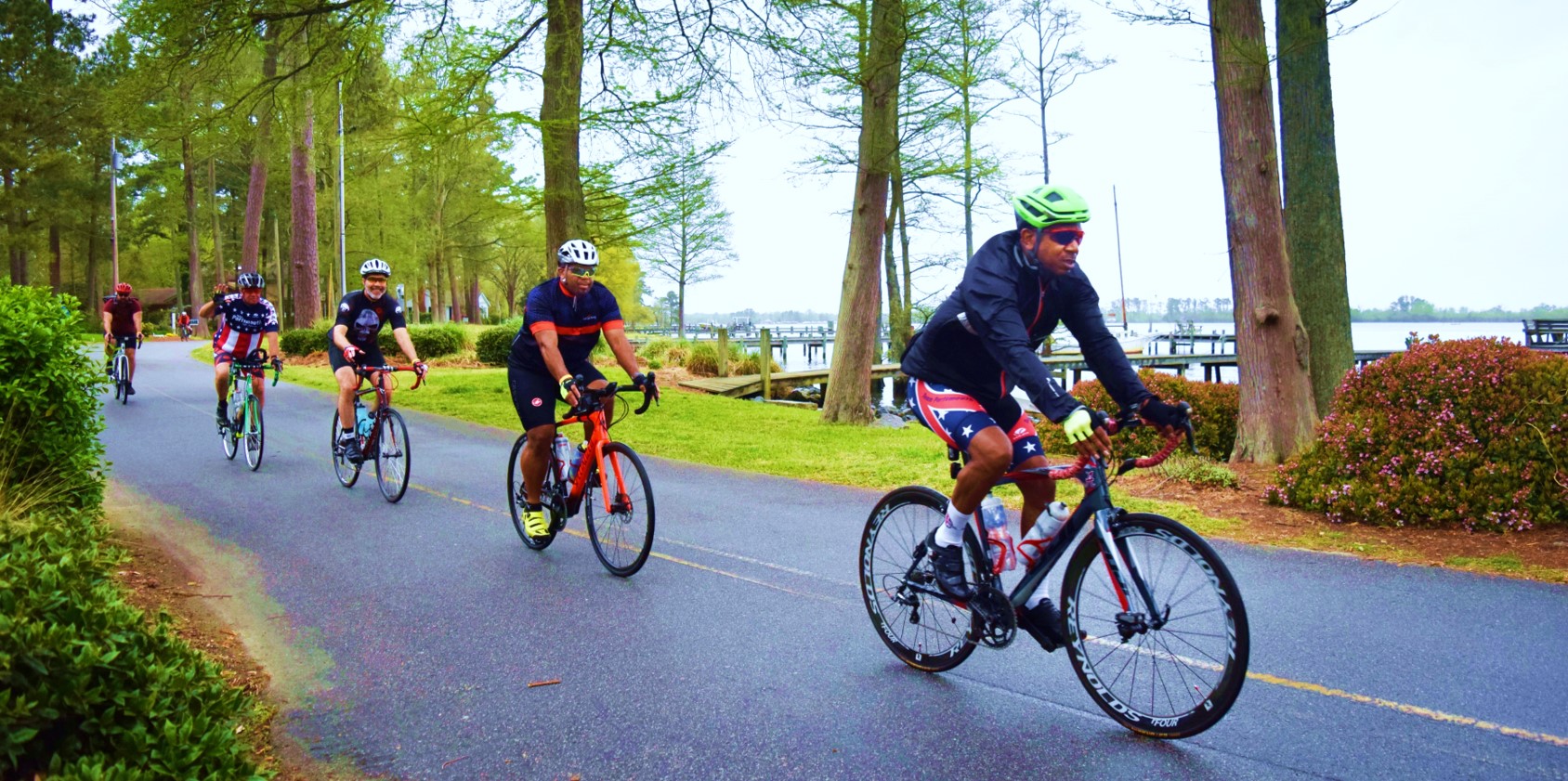 DETAILS PLAN LODGING REGISTER PACKET PICK-UP
Gear up and get ready to ride; the new date for the 27th Annual TarWheel Cycling Event, April 10, 2021! We're excited to be able to welcome cyclists back to Elizabeth City while keeping health and safety top priority.
More details and specifics for TarWheel Cycling Event weekend coming soon! Keep an eye on this page for the most up-to-date information.
Last updated: July 24, 2020
Explore our scenic, flat, countryside course as you travel through the beautiful northeastern NC counties of Pasquotank, Perquimans and Chowan. You have the option of 33, 62, or 100 mile rides, and/or shorter 1 mile to 5 mile Fun Rides. The rides start on the waterfront in downtown Elizabeth City. You'll cycle by multiple waterfront areas and the majestic countryside, passing farmlands, pastures, barns, and historic homes. You'll pedal by horses, cows, birds, turtles, and other wildlife. Our countryside skylines are amazing! Some of you will pedal through the quaint little town of Hertford.
DETAILS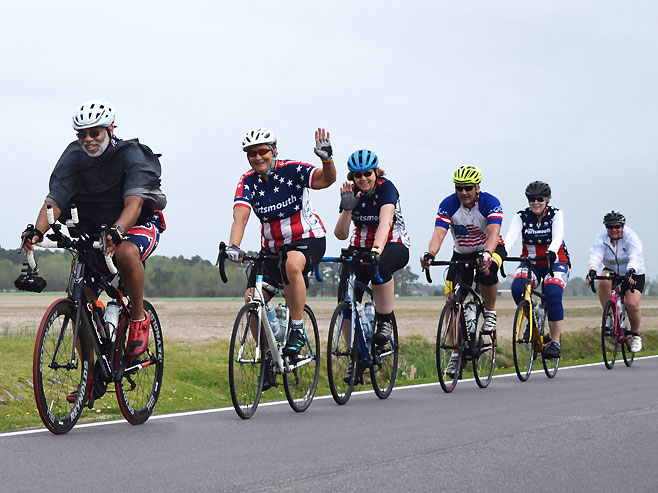 The 27th Annual TarWheel Cycling Event, April 10, 2021 will Start and Finish at the Mid-Atlantic Christian University Waterfront and the routes will take you through the beautiful, flat countryside and along the waterfronts of Pasquotank, Perquimans, and Chowan Counties.
Ride options are 33, 62, or 100 mile rides. For the kids and riders who want to enjoy shorter neighborhood routes, 1-mile to 5-mile Fun Rides have been added.
There will be coffee, water, juice, and light snacks before the ride - including our newly famous "Balls, Bacon, Banana & Brew"; plus our usual great SAG stops during the ride with the famous devilled eggs, banana bread, smoothies, sweet potato biscuits; "sweet cycling crack," PB & Js, and more! Enjoy hot dogs and drinks post-ride.
REQUIRED: Signed waivers; Helmets; Adult permission and ride supervision for any young adult or kid under the age of 16
April 10, 2021
7:00 am Registration/check-in opens
7:45 am Riders Meeting
8:00 am Century (100) start time
8:10 am Third Century (33) and Metric Century (62) start time
9:00 am Fun Rides
5:00 pm Ride Support closes
Registration & Check-in: Mid-Atlantic Christian University Downtown Elizabeth City, 715 North Poindexter Street, Elizabeth City (use this area for dropping off bikes/gear and walk up check-in).
Click here for downloadable 2020 TarWheel route sheets:
Will be updated closer to event.
2020 STRAVA TarWheel maps:
Will be updated closer to event
2020 RideWithGPS TarWheel maps:
Will be updated closer to event.
PLAN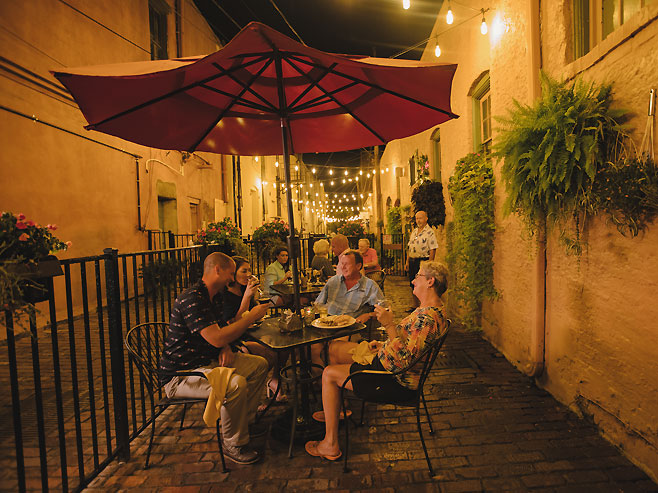 We invite you to "Make a Weekend of it in Elizabeth City!" Enjoy our downtown restaurants, pubs, and brewpub. Or stay over for optional (on your own) rides. We will be providing you with a list of restaurants, and other events and activities happening that weekend.
For those of you arriving on Friday, we will be hosting a packet pickup event Friday evening, 6:00 pm - 8:00 pm at Pailin's Alley, 606 B. East Colonial Avenue. Those registering and checking in on Friday night will receive a coupon for one Free Craft Beer at Ghost Harbor Brewing Company that they can use through the weekend.
LODGING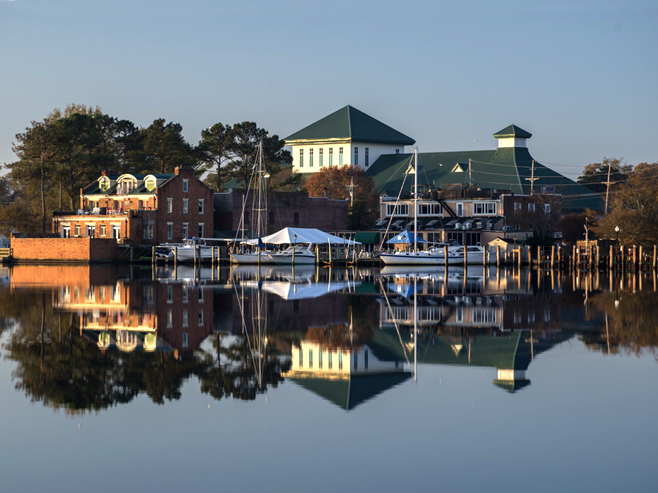 Stay the night and receive a special TarWheel Cycling rate from the lodgings listed below. To see a complete list of our hotels and B&Bs, click here.
REGISTER
Are you ready to ride? There are two easy ways to register for the event.
Online registrations is available at active.com
To register by mail download the registration form here.
PACKET PICK-UP
Come early on Friday evening, for the Early Packet Pick-up and Social at our local brewery, Ghost Harbor Brewing Company and get a ticket for a free craft brew. We invite you to "Make a Weekend of it in Elizabeth City" and stay through Sunday and enjoy our charming little town and some optional (non-supported) rides. Take a look at our Events page and see what else is going on while you're here.
2020 TarWheel Event Partners