Unique Drinks
You can grab a drink just about anywhere, but you can only get these unique cocktails, mocktails, craft beers and more right here in the Harbor of Hospitality®! These creative concoctions are a labor of love from locals who love what they do, who they serve, and sharing their talents with visitors. Try one each day of your visit or make it your mission to try them all with friends and share your favorites. It's always a good time when you're Sipping in Elizabeth City.
Are you an Elizabeth City or Pasquotank County establishment with a unique drink? Click here to submit yours!

Gold Crown in Paradise
Electric Garden specializes in fresh cold pressed juices and smoothies to delight your tastebuds and give you a healthy boost of fruits and veggies. Their Gold Crown juice is a refeshing combination of pineapples, ginger, tumeric and coconut that is amazing as-is, but now even better! This unique juice is now available as a smoothie and served in a halved pineapple to give you a tropical vibe and sweet treat your body will thank you for.
Beer Slushies
Frozen beer? Sign us up! Ghost Harbor is featuring a series of frozen beer beverages (AKA beer slushies), including (but not limited to) frozen sour goses, frozen coffee stouts, and more! The types of beer (and flavors) used in these fun drinks rotate based on what's available on tap. These unique frozen drinks are made with Ghost Harbor brews only, so these slushies are only available right here in Elizabeth City!
The Berry Lavender Lemonade
If you're looking for refreshment in a glass look no further! This tall glass of fresh squeezed lemonade is hand shaken and sweetened with a mixture of Spring Berries and flavored vodkas, then finished with a beautiful lavender hue and floral notes. Inspired by the ambiance of Pailin's Alley, Hoppin' Johnz's al fresco dining, and the beautiful sunny weather, this drink is sure to please.
Taiwanese Milk Tea Bubble Tea
With roots in Pingtung Taiwan, Kraken's owner shares her memory as a little girl of bubble tea carts, and views of the beautiful temples to the streets of Elizabeth City to transport her customers to her family's roots. Join along the journey by tasting a refreshing, blended to perfection, authentic bubble tea complimented with both honey popping pearls and black sugar pearls imported from Taiwan. With many bubble tea flavors and a variety of "sinkers" to choose from, The Kraken Coffee House has something for all ages and taste buds. Meet us at the Kraken for this exotic drink from across the world!
Sunrise Mimosa
Putting a twist on the original mimosa by mixing orange and pineapple juices, champagne and a splash of grenadine, the Sunrise Mimosa is inspired by the beauty of an Elizabeth City sunrise over the quaint Pasquotank River. This twist on an old classic makes the perfect warm-weather drink that not only looks but tastes amazing!
White Wine Sangria Pitcher
This light and fruity pitcher is the perfect cocktail for spring and summer or anytime you just want it to make it feel like it! Light, crisp and super easy to drink, it makes you feel like you are sitting in the porch swing on a summer's day. This cocktail was inspired by summer parties on the Pasquotank river so grab some friends to share a pitcher at this beautiful downtown restaurant while you enjoy their delicious tapas, flatbreads and more.
Summer Mojitos
What better way to cool off this spring and summer than with some hand crafted, refreshing mojitos? Come and enjoy two tantalizing varieties....Watermelon Cucumber with rum and Blueberry Lemon with blueberry vodka. These tasty cocktails were inspired by these quintessential summer time flavors and are sure to help you beat the heat!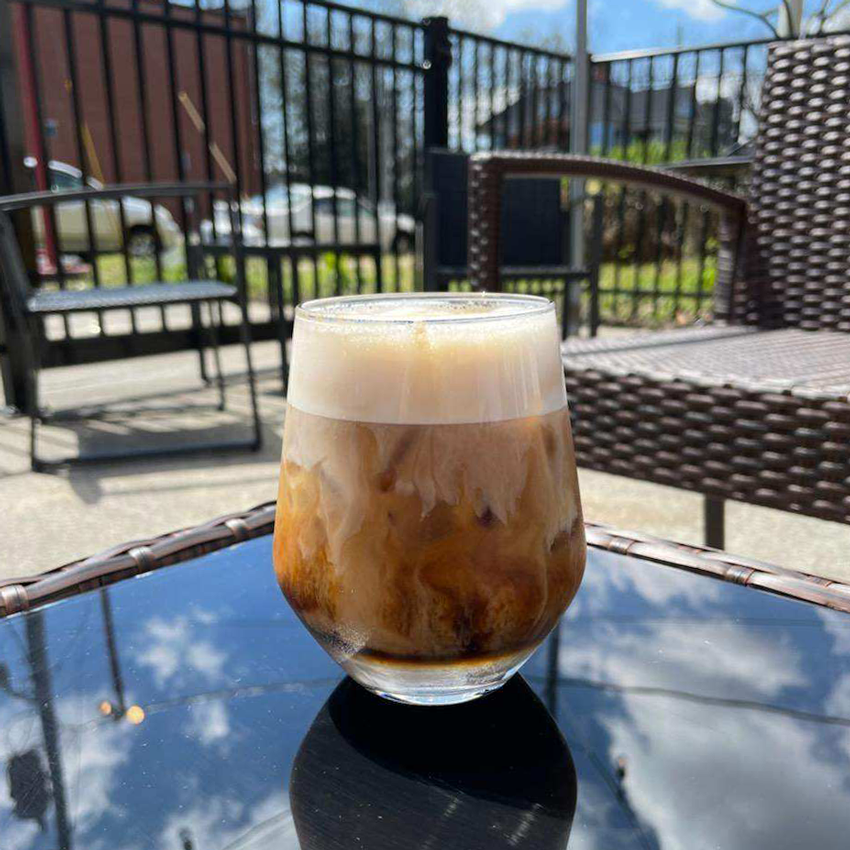 The Bee's Knees
The Bee's Knees was created by one of Muddy Waters' talented baristas, Michael Huffman and is made using a special cold brew made from their very own specific coffee blend, roasted in-house. Rich espresso adds depth to the flavor and it is lightly sweetened with spiced cream and local honey giving a unique texture and appearance. Many things make The Bee's Knees unique including locally sourced honey that supports local beekeepers. As delicious and perfect as it is black, this new addition to the menu showcases their amazing cold brew and offers a refreshing drink for warm weather!
The Greenhouse
Made with House Vodka, Midori Melon, Pressed Lime Juice and Sierra Mist, this unique cocktail features a bulk of amazing, locally-sourced Carolina Hydrogreens Hydroponic Basil! Grab a Greenhouse to enjoy on the riverfront patio and soak in the beautiful Elizabeth City atmosphere and nature.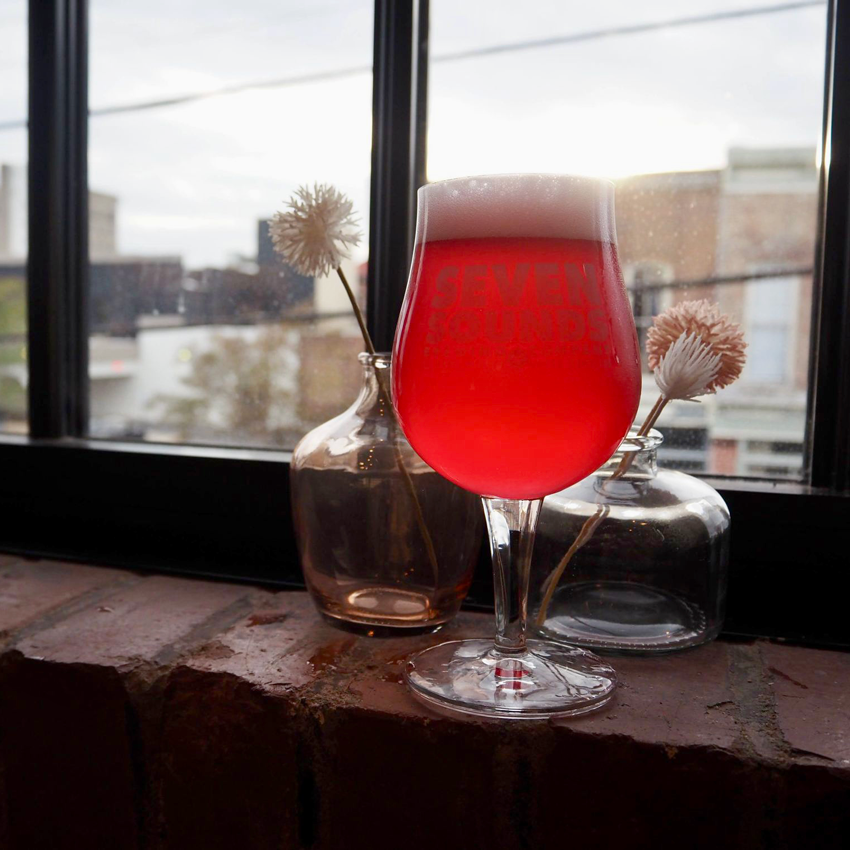 The Sippin' Sour
This craft kettle sour, brewed with dragon fruit, passion fruit, & pineapple infused with the light bubbles of Prosecco will tantalize your taste buds. Blending Prosecco into the kettle sour lightens the body, boosts the sweetness, improves the carbonation profile, and increases the alcohol. (Heads up, the kettle sour blending options will change throughout the year, next blackberry and then pink guava!) It's the perfect merger of the wine and beer worlds. This unique drink swaps the tradional orange juice which exhibits elements of acidity, sweetness, and citrus fruits for the kettle soured beer which shares common elements of tart acidty and sweet fruit.
Looking for more places to sip and savor in Elizabeth City?
Check out our Sipping Venues for a variety of craft beverages to enjoy!