Want to win a free Our E-City tumbler or t-shirt?
There are 2 ways to win!
1. Take a Photo.
Post a pic on social media showing what you love about Our E-City, tag us @visitecity and use #OurECity on Instagram or Facebook to win a tumbler to help you represent your Elizabeth City pride!
Don't forget, if your profile is private we won't be able to see that you used the hashtag.
2. Write a Blog.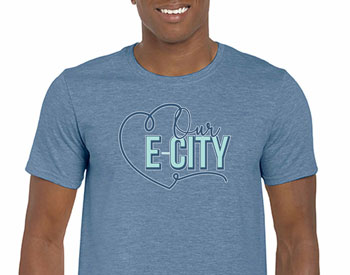 Have you read our featured locals' stories? If you'd like to share what you love most about Our E-City and win a t-shirt just for doing it, shoot us an email and you'll win a free t-shirt once we publish your blog!