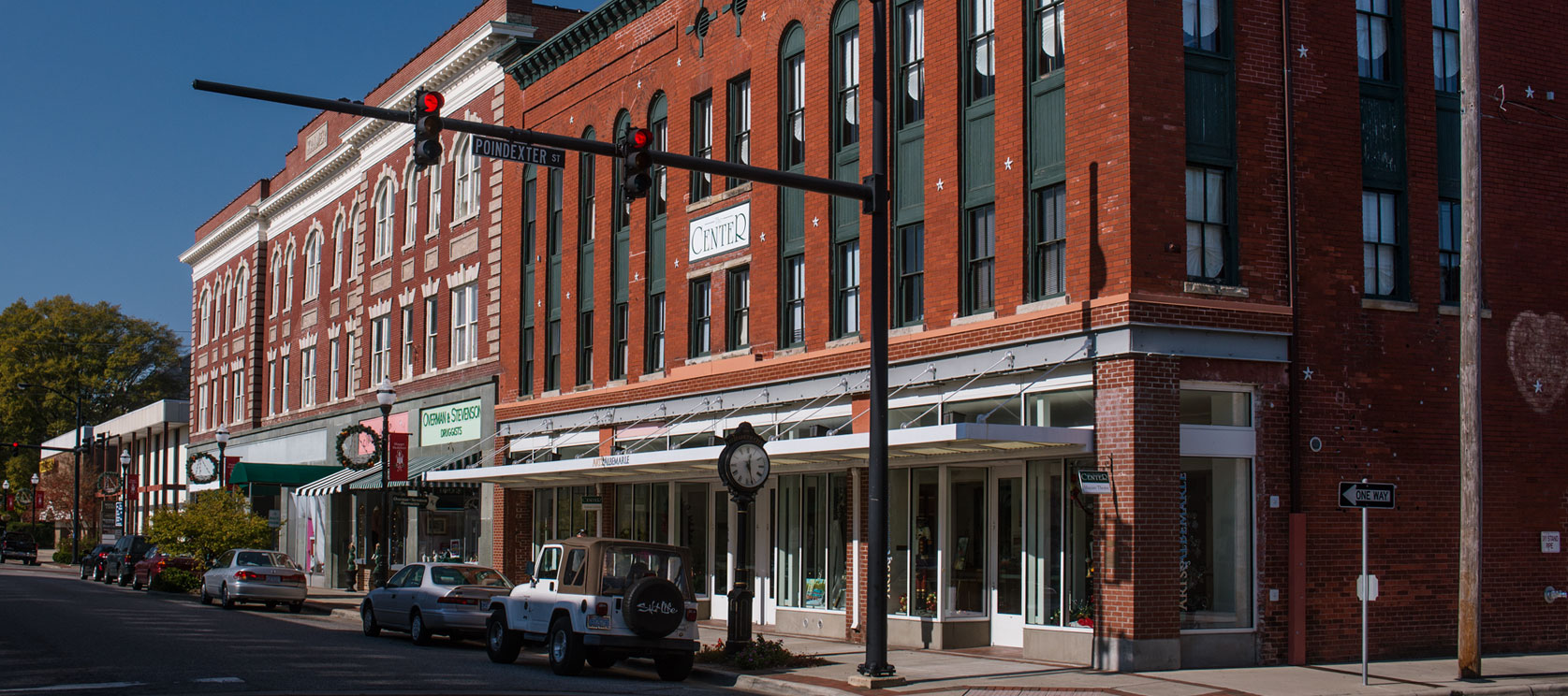 Downtown Venues in Elizabeth City, NC!
APEX Event Center
511 S. McMorrine
Elizabeth City, NC 27909


APEX is the answer for stress free event planning! The event center is a beautiful, modern space and APEX offers a large variety of options and themes for your special event.
Arts of the Albemarle - The Center
516 East Main Street
Elizabeth City, NC 27909


Arts of the Albemarle is a regional non-profit arts council located in downtown Elizabeth City at The Center, the renovated historical Lowry-Chesson building. Visit the large art gallery, shop in the store, and attend an event!
Charles Creek Park
719 Riverside Ave
Elizabeth City, NC 27909


This 3-acre park is suitable for fishing, outdoor games, boating, volleyball, picnics and just enjoying the waterfront. The park has a wonderful playground designed especially for the kids and a new boardwalk over the water!
Museum of the Albemarle
501 South Water Street
Elizabeth City, NC 27909


Taking advantage of Elizabeth City's waterfront vista, the Museum of the Albemarle contains exhibits and facilities enabling visitors to experience the history of northeastern North Carolina.