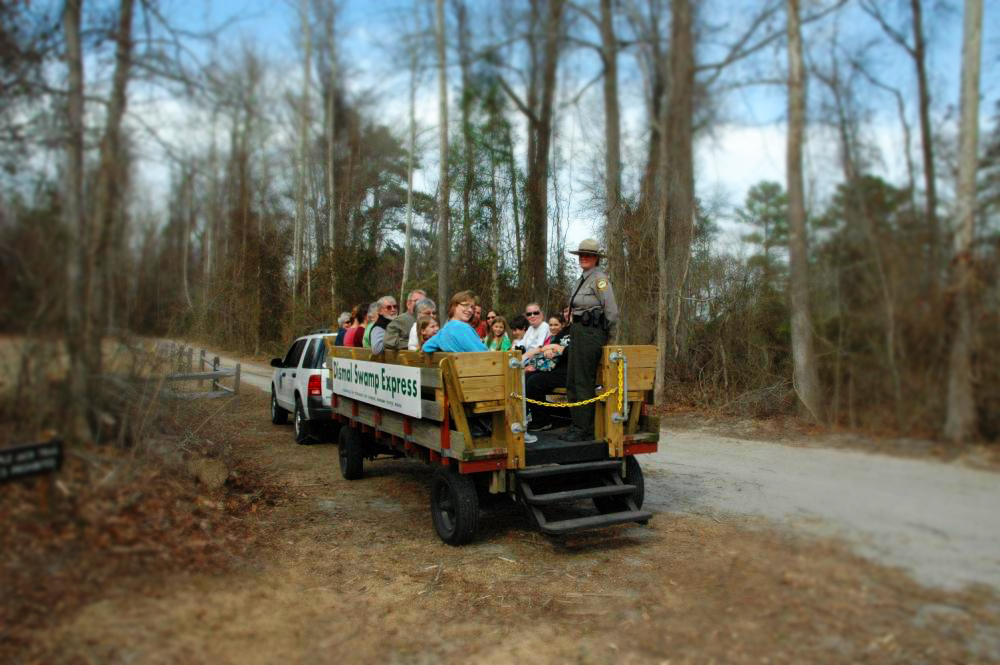 Spring Wagon Rides
Every Sun, 03/24/2019 through 05/26/2019- 11:00am and 2:00pm
Meet at Visitor Center
Hop aboard the Dismal Swamp Express, an open-air wagon, for a narrated ride along Canal Road. See the park's liquor still and lighter boat replicas and maybe even some interesting snakes, birds, or other wildlife! The ride lasts 45 minutes to an hour and is filled on a first-come, first-served basis. If the weather is questionable or you have a large group, please call the office at 252-771-6593 in advance. Insect repellent is recommended. Bring snacks and water if you want them.
Location
Dismal Swamp State Park
2294 US 17 North
South Mills, NC 27976

For more information visit our website.
Contact Information
(252) 771-6593

Admission: Free Admission