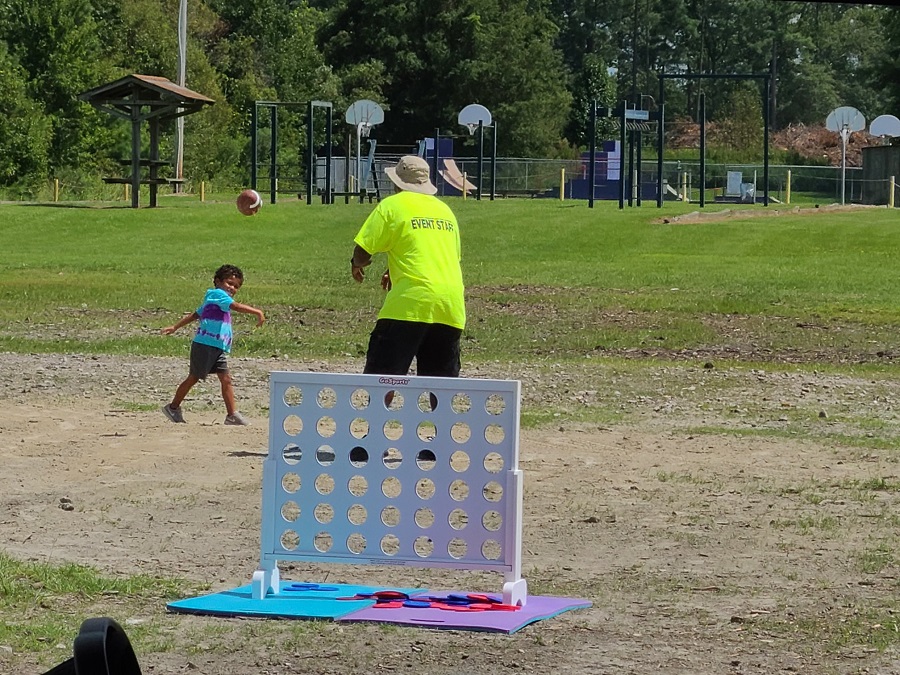 Wednesday, October 28, 2020
11:00 AM - 3:00 PM
Elizabeth City Parks & Recreation is hosting Pop-Up P.E. fun for kids! Each week head to a different city park for free opportunities like lawn games, corn hole, football, soccer, ladder ball, kickball, hula-hoops, and more.
Come check out all the awesome free activities we have to offer! Check the full schedule here on Facebook. Once the kids are done with remote learning assignments bring them out to enjoy some outdoor fun.
Please note that a release form is required for your child to participate. Sign at the park or ahead of time at our website and find the Pop-Up PE tab under Youth Activities. Sanitizing stations will be available and face masks are required where social distancing is unavailable.
Location
Enfield Recreation Area
700 Corsair Circle
Elizabeth City, NC 27909

For more information visit our website.
Contact Information
(252) 335-1424

Admission: Free Admission