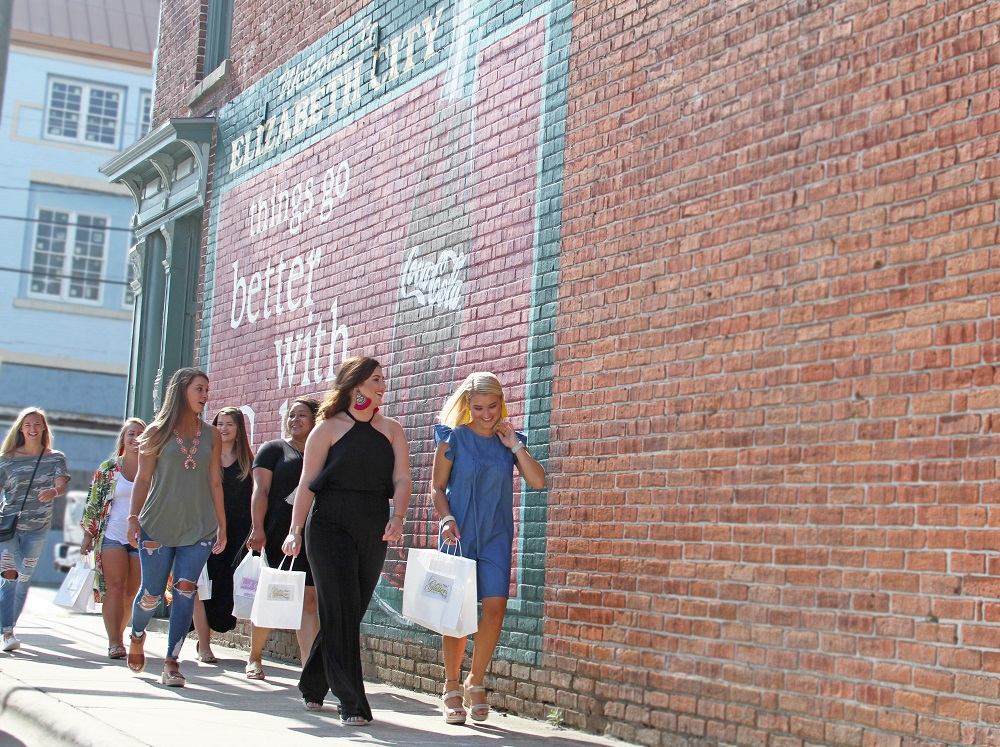 Friday, October 23, 2020 - Saturday, October 24, 2020
10:00 AM
It's time to crawl into our Semi-Annual Boutique Crawl! Featuring Elle Lynn Boutique, Lazzy Frog, All That Glitters Jewelry, East Carolina Monogram, and Cozy Carolina Boutique. Enter to win great prizes as you shop!
Spend $15 or more at 4 of the 5 locations and be entered to win 1 of 5 gift baskets. Spend $15 or more at ALL 5 locations and be entered to win a $50 gift card to your favorite local restaurant. 10% of total sales will be donated to the Albemarle Pregnancy Center.
THIS IS A TWO DAY EVENT! You can complete it all on Friday or Saturday or you can split it up into two days! All stores will be open on Friday from 10am-8pm and on Saturday from 10am-5pm. Light hors d'oeuvres and drinks will be available at each location.

Grab your friends and shop local! Enjoy exclusive discounts at your favorite boutiques.
Locations of all stores:
Elle Lynn Boutique
613 East Main Street
Elizabeth City, NC

Lazzy Frog
603 East Fearing St
Elizabeth City, NC

All That Glitters Jewelry
Located inside Merle Norman
406 South Griffin St, Suite A4
Elizabeth City, NC

East Carolina Monogram
133 U.S. Hwy 158 West, Suite B
Camden, NC
Cozy Carolina Boutique
105A South Water St.
Elizabeth City, NC
Here's how it works:
Grab your punch card! (Punch cards are available at each location.) Spend $15 or more at a participating store to receive a punch. Once you receive all of your punches, you'll turn your card into any store. We'll collect all completed punch cards and you'll be entered in for a chance to win!
You do not need to be present for the gift basket drawing. We will contact the winners via phone or email.
COVID-19 SAFETY:
•All customers will be asked to use the hand sanitizer station at each store before entering.
•Face masks are recommended.
•Stores will be operating at reduced capacity so please be patient.
Don't worry some of us will have sidewalk racks outside so you can shop while you wait to get inside.
Each location will have their own sales and specials. Please like their pages or join their private shopping groups!
Location
Multiple Locations
Elizabeth City, NC 27909

Event Times
October 23rd - 10am-8pm
October 24th - 10am-5pm
For more information visit our website.
Contact Information
(252) 698-0495

Admission: Free Admission