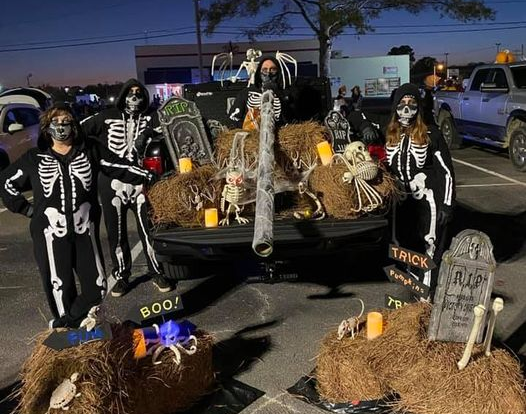 Friday, October 29, 2021
5:30 PM - 11:00 PM
Come on out for the 2nd Annual Candy Slide Festival at the RCE Theaters. On October 29, 2021, from 5:30 pm to 11:00 pm, trick-or-treaters can go get some candy in a safe environment for fun! This event will be fun and free! So come join the fun!
This idea was developed over COVID 2020 to allow children a safe environment to trick-or-treat using CANDY SLIDES!
This year will feature performances, inflatables, food vendors and Slide-or-Treat from 5:30-7:30. Outdoor movies: Nightmare Before Christmas at 7:30pm and Casper at 9:30pm!
Location
RCE Theaters
1417 W. Ehringhaus Street
Elizabeth City, NC 27909

For more information visit our website.
Admission: Free Admission