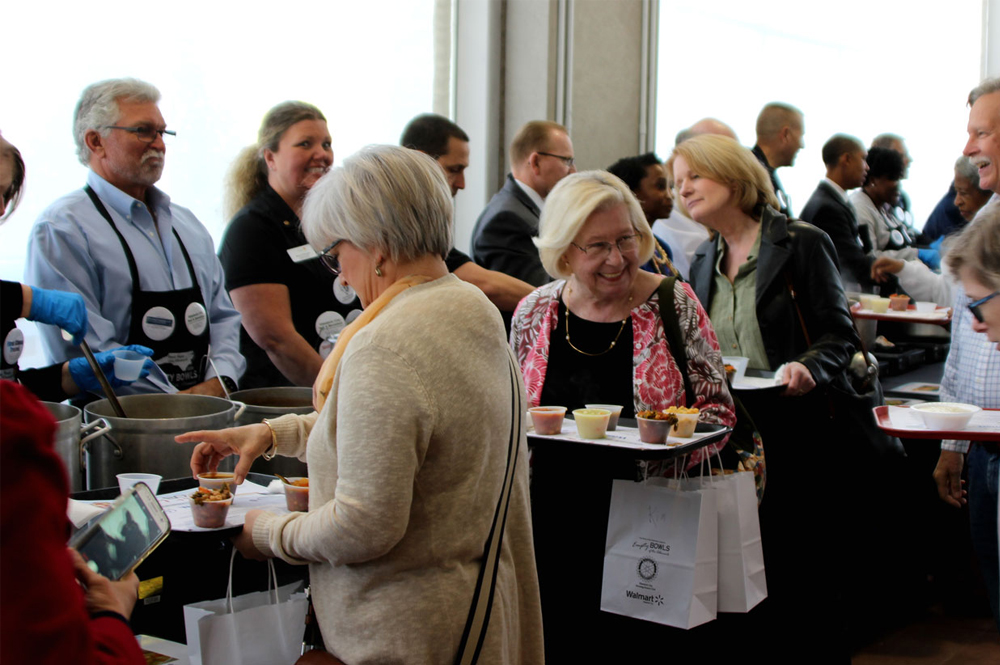 Wednesday, October 13, 2021
11:00 AM - 2:00 PM
Empty Bowls is a great opportunity to enjoy delicious soup lunch provided by our local restaurants and to gather with friends for an enjoyable event, while also helping to fight hunger in northeast North Carolina. This is certainly an event you don't want to miss.
Wednesday, October 13th from 11:00 a.m. - 12:30 p.m. or 12:30 p.m. - 2:00 p.m.
Each ticket-holder may select one piece of handcrafted pottery made by local artisans and arts education programs to take home as a keepsake and reminder of the many empty bowls across the Albemarle area.
Tickets can be purchased at the Museum of the Albemarle Gift Shop and online here.
All proceeds to benefit Food Bank of the Albemarle.
Location
Museum of the Albemarle
501 S. Water Street
Elizabeth City, NC 27909

For more information visit our website.
Contact Information
(252) 335-4035

Admission: Admission Fee

Purchase Tickets Online