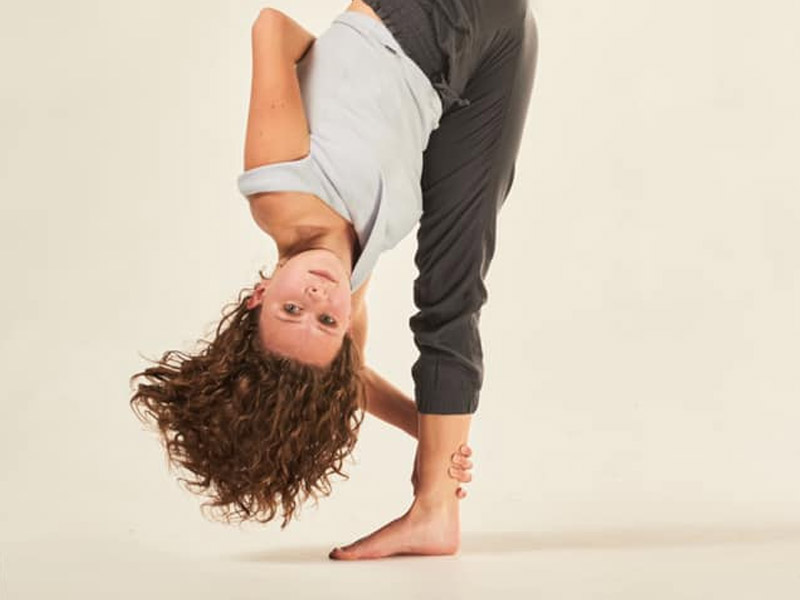 Saturday, October 15, 2022
10:00 AM - 1:30 PM
AOA is thrilled to have Ashlyn Daniel host a dance workshop! She will guide students through an hour of Jazz, Ballet, and Tap!
A little about Ashlyn...
Ashlyn Daniel started her dance training at a young age in Sitka, Alaska at Sitka Studio of Dance. Since beginning her training, she has trained at a few different studios across the country over the course of her childhood including, Melinda Leigh Performing Arts Center in Mobile, Alabama, and Denise Wall's Dance Energy in Virginia Beach, Virginia. At these studios, she trained in several different styles including ballet, tap, jazz, contemporary, modern, hip hop, and musical theater.
After taking a two-year hiatus from the art form, she left home for her senior year of high school to attend the contemporary dance program at the University of North Carolina School of the Arts (UNCSA). She graduated from the high school program in 2018 and decided to stay at UNCSA for college to pursue her BFA. While in training at school, she was given opportunities to perform several works such as Roaratorio by Merce Cunningham, A Choreographic Offering by José Limón, Chronicle by Martha Graham, and Battlefield by Robert Battle. She was able to take part in some dance films while attending school including Larry Kegwin's Waiting in the Wings. Along with performing, she had the opportunity to explore choreographing. Her solo choreography, A Deal with Chaos, has been awarded the "Outstanding Choreographer Award" at the 2019 YAGP semi-finals in Winston-Salem.
Since graduating in May of 2021, she returned home to Elizabeth City, and worked with The Center Players of Arts of the Albemarle on The Little Mermaid Jr. Ashlyn is now beyond thrilled to be joining Todd Rosenlieb Dance Company in Norfolk, VA for her first season!
Location
Arts of the Albemarle
115 North Poindexter Street
Elizabeth City, NC 27909

For more information visit our website.
Admission: Admission Fee

Purchase Tickets Online