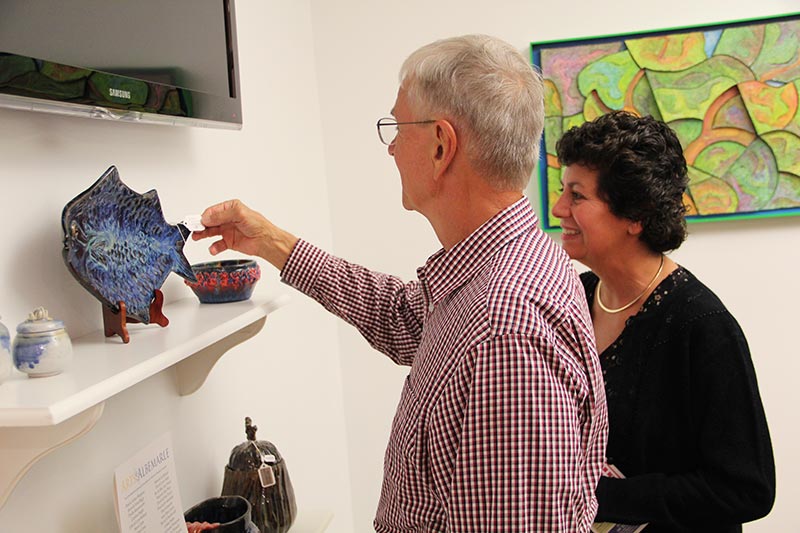 Friday, October 4, 2019
5:00 PM - 7:00 PM
Enjoy artwork, artist demos, and live music around downtown Elizabeth City.
First Friday ArtWalk -- The First Friday of each month in downtown Elizabeth City
The streets of Downtown will be alive on Friday evening with the monthly ArtWalk celebration! The evening begins at 5:00 and continues until 7:00 in most businesses--sometimes earlier and later.
Check out Elizabeth City Downtown's Facebook page to learn more about specific events and artists, plus a suggested walking route to catch all artists.
A few tips for getting the most out of Art Walk:
• Make a special effort to visit those businesses on the side streets, around the corners, and maybe a few extra steps up the road.
• Follow the recommended route. We changed the route up a little this month to show some love to the small businesses and artists who aren't located on the "Main" drag. They often have unique items, experiences and artists that you don't want to miss. Please take a moment to visit them and show some love. If you follow the recommended route, you should have plenty of time to visit all the locations.
• Save the stops where you know you'll spend more time for last (so you don't run out of time to visit the others).
• Stay after ArtWalk for dinner, drinks, and music at one of our amazing downtown restaurants/pubs.
Location
Arts of the Albemarle
516 E Main St
Elizabeth City, NC 27909

Contact Information
(252) 338-4104

Admission: Free Admission