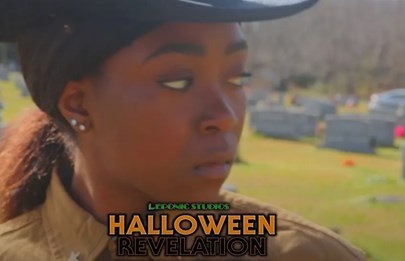 Friday, November 12, 2021 - Saturday, November 13, 2021
6:30 PM
Leponic Studios, LLC releases the long-awaited independent movie "Halloween Revelation" on November 12 & 13 at RCE Theaters. This locally produced, filmed, and directed independent movie was made in Elizabeth City starring local actors.
Come support independent and creative film making!
Shows starts at 6:30 pm.
Tickets $5.00, sold at the door or pre-purchased at Leponic Studios headquarters at 115 Harris Drive, Elizabeth City.
Concessions will be sold onsite.
Attendees are invited to stay after the movie credits for a presentation of future projects from Leponic Studios.
For more information, call Leponic Studios, LLC at 252-267-5051.
Location
RCE Theaters
1417 West Ehringhaus Street
Elizabeth City, NC 27909

For more information visit our website.
Contact Information
(252) 267-5051

Admission: Admission Fee
Adults: $5