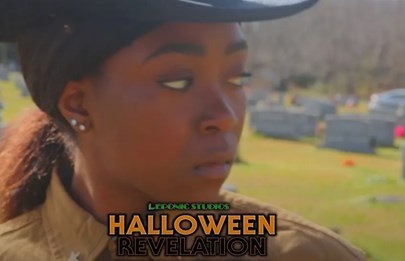 Friday, October 22, 2021
7:30 PM
Leponic Studios, LLC releases the long-awaited independent movie "Halloween Revelation" on October 22nd at Arts of the Albemarle. This locally produced, filmed, and directed independent movie was made in Elizabeth City starring local actors.
Come support independent and creative film making!
Show starts at 7:30 pm.
Tickets $5.00, sold at the door or pre-purchased at Leponic Studios headquarters at 115 Harris Drive, Elizabeth City.
Concessions will be sold onsite.
Attendees invited to stay after the movie credits for a presentation of future projects from Laponic Studios.
Proof of vaccination or masks required inside.
For more information, call Leponic Studios, LLC at 252-267-5051.
Location
Arts of the Albemarle
516 East Main Street
Elizabeth City, NC 27909

For more information visit our website.
Contact Information
(252) 267-5051

Admission: Admission Fee
Adults: $5