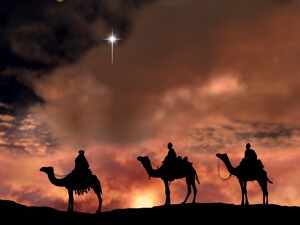 Tuesday, December 7, 2021
5:00 PM
The Khan Planetarium will be presenting "The Mystery of the Christmas Star" on December 7, 2021, starting at 5:00pm.
Journey back over 2000 years to Bethlehem as we seek to discover a scientific explanation for the star the wise men followed to find the baby Jesus. This modern retelling of the Christmas story is sure to charm and captivate audiences of all ages. Winner of five Telly Awards. (27 minutes)
There will be seven showings, approximately every thirty minutes starting at 5:00pm:
5:00pm - 5:30pm
5:30pm - 6:00pm
6:00pm - 6:30pm
6:30pm - 7:00pm
7:00pm - 7:30pm
7:30pm - 8:00pm
8:00pm - 8:30pm
All shows are seated on a first come first serve basis; the Khan Planetarium provides accommodations available for the physically challenged.
Location
Elizabeth City State University Khan Planetarium
1704 Weeksville Road
Elizabeth City, NC 27909

For more information visit our website.
Contact Information
(252) 335-3759

Admission: Free Admission