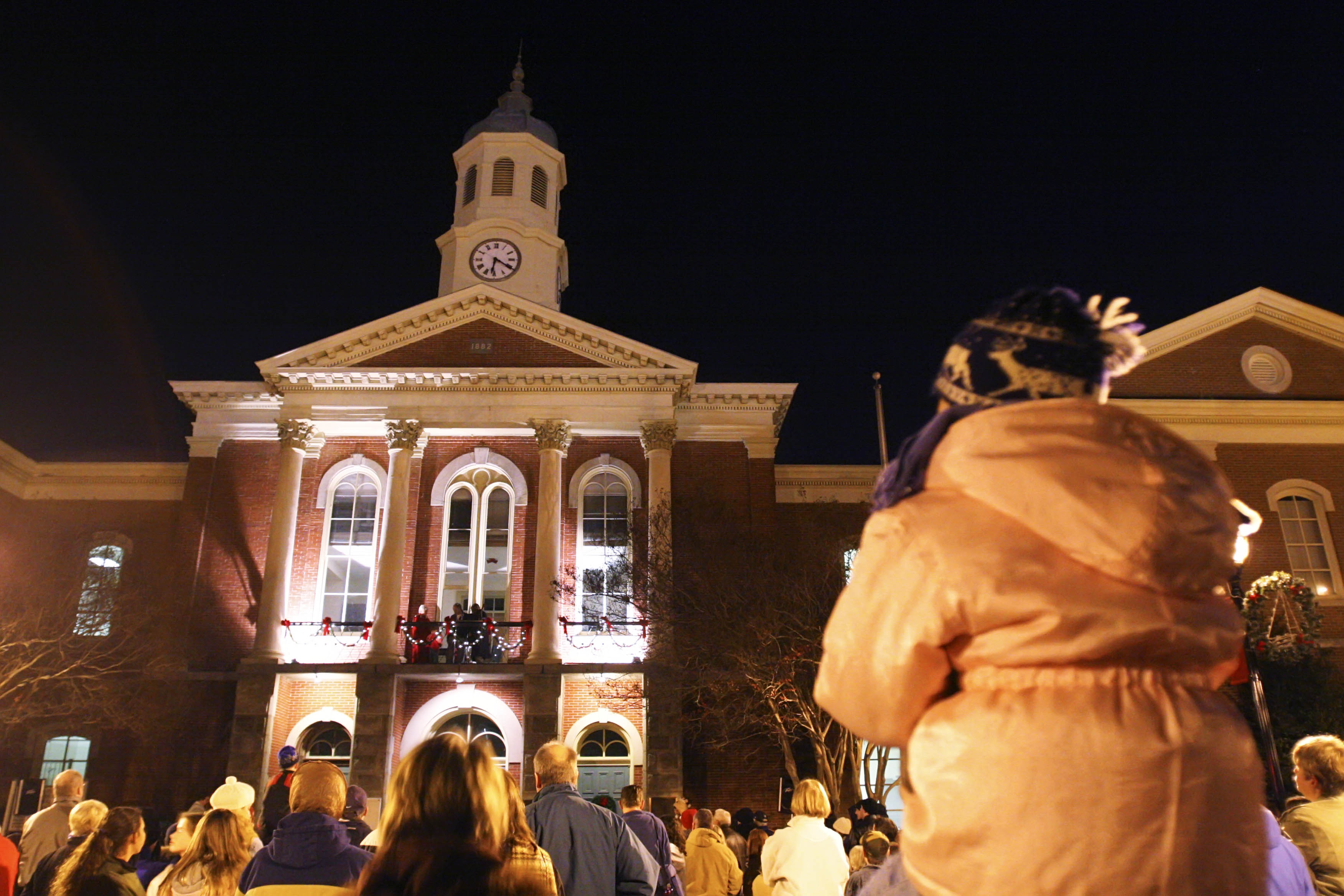 Friday, November 26, 2021
6:00 PM - 8:00 PM
Let's merrily welcome the Holiday Season!
Gather with us downtown for the Main Street lighting ceremony during Elizabeth City's Holiday Celebration, held the Friday after Thanksgiving each year as an old-fashioned, small-town celebration of the season. Hundreds gather at the Courthouse for singing and the "flipping of the switch" to turn on the downtown holiday lights.
Festivities continue with caroling through the heart of downtown to the waterfront, Santa and elves, face painting, Mrs. Claus story hour, hay ride/sleigh ride with gingerbread cookies, and a hot cocoa, coffee, and sweets stop.
This is a fun, merry way for the Elizabeth City community to come together to celebrate. All are welcome!
Location
Pasquotank County Courthouse
206 East Main Street
Elizabeth City, NC 27909

For more information visit our website.
Contact Information
(252) 338-4104

Admission: Free Admission