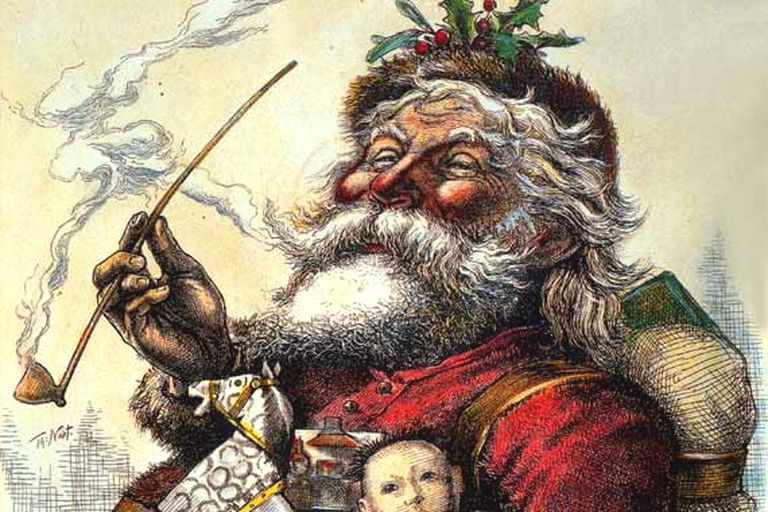 Friday, December 13, 2019 - Sunday, December 15, 2019
7:00 PM
1881 Portrait of Santa Claus by Thomas Nast.
By Andrew J. Fenady
Based on the teleplay by Val DeCrow and Andrew J. Fenady
Inspired by a simple, poignant letter written over 100 years ago by eight-year-old Virginia O'Hanlon to the editor of the New York Sun — and by the timeless editorial response printed on the front page. Virginia wondered and wrote: "Dear Editor, I am eight years old. Some of my little friends say there is no Santa Claus. Papa says if you see it in the Sun, it's so. Please tell me the truth. Is there a Santa Claus?" Ed Mitchell, the editor, gives the assignment of answering Virginia's letter to Frank Church who, until his wife and baby died last Christmas Eve, was the paper's best and most dependable reporter. "Yes Virginia, There Is a Santa Claus" is a play for young and old, magically reaffirming life's highest beauty and joy — "the eternal light with which childhood fills the world."
Produced by special arrangement with The Dramatic Publishing Company of Woodstock, Illinois
All tickets cost an additional $2 at the door.
Location
College of the Albemarle Performing Arts Center
1208 North Road Street
Elizabeth City, NC 27909

Event Times
December 12: 10:00am
December 13: 10:00am and 7:00pm
December 14: 2:00 and 7:00pm
December 15: 2:00pm
For more information visit our website.
Contact Information
(252) 335-9050

Admission: Admission Fee
Military: $18.50
Adults: $19.50
Student: $9.50
Children: $9.50
Seniors: $18.50

Purchase Tickets Online