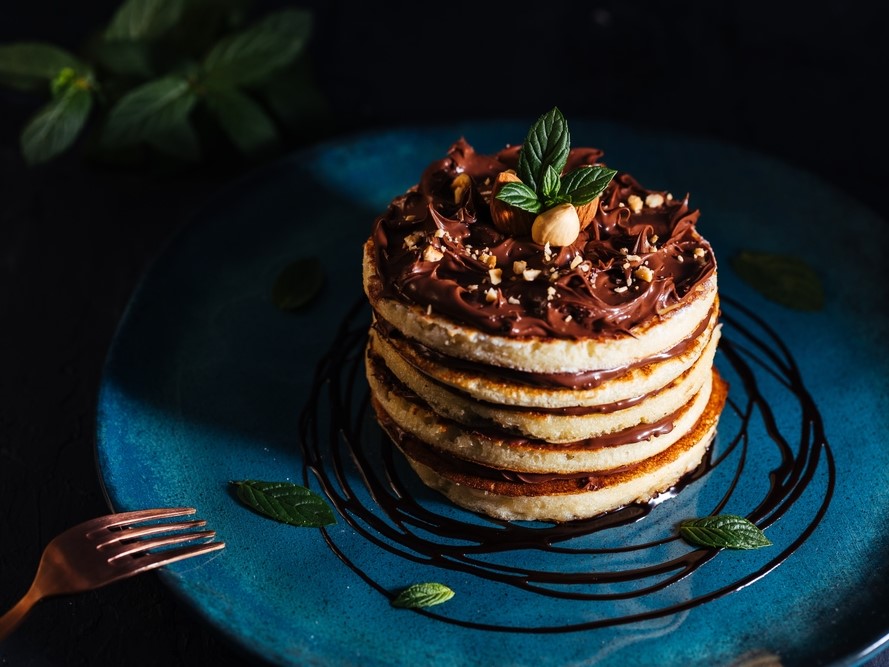 Sunday, December 5, 2021
12:00 PM - 3:00 PM
The Blue Ruby Bed and Breakfast has joined in the festive holiday spirit of the Elizabeth City Hot Cocoa Crawl!
Join the Blue Ruby on December 5th for a decadent Chocolate Lovers Brunch from 12 pm to 3 pm. Reservations are required. To make reservations, call the Blue Ruby at 252-333-1792.
Featured items will be chocolate chip pancakes, chocolate-frosted French toast, chocolate chip banana bread, and strawberry and banana trifle with cream cheese, whipped cream, and chocolate. Savory items, such as bacon scallion mini-quiches, maple brown sugar oatmeal with walnuts, bacon, and sausage, will also be available. Beverages will include coffee, orange juice, milk, and chocolate milk.
We hope to see you at the Chocolate Lovers Brunch! Come join us the day before on December 4th for the Holiday Bed and Breakfast Tour, where we will be having a cookout, live music on the balcony, and hot chocolate on the front porch in preparation for Santa's arrival in the Christmas Parade. Bring a chair and enjoy the live music and parade from 2 pm to 6 pm from the Blue Ruby Bed and Breakfast. We can't wait!
Location
Blue Ruby at Grice-Fearing House Bed & Breakfast
200 South Road Street
Elizabeth City, NC 27909

Contact Information
(252) 333-1792