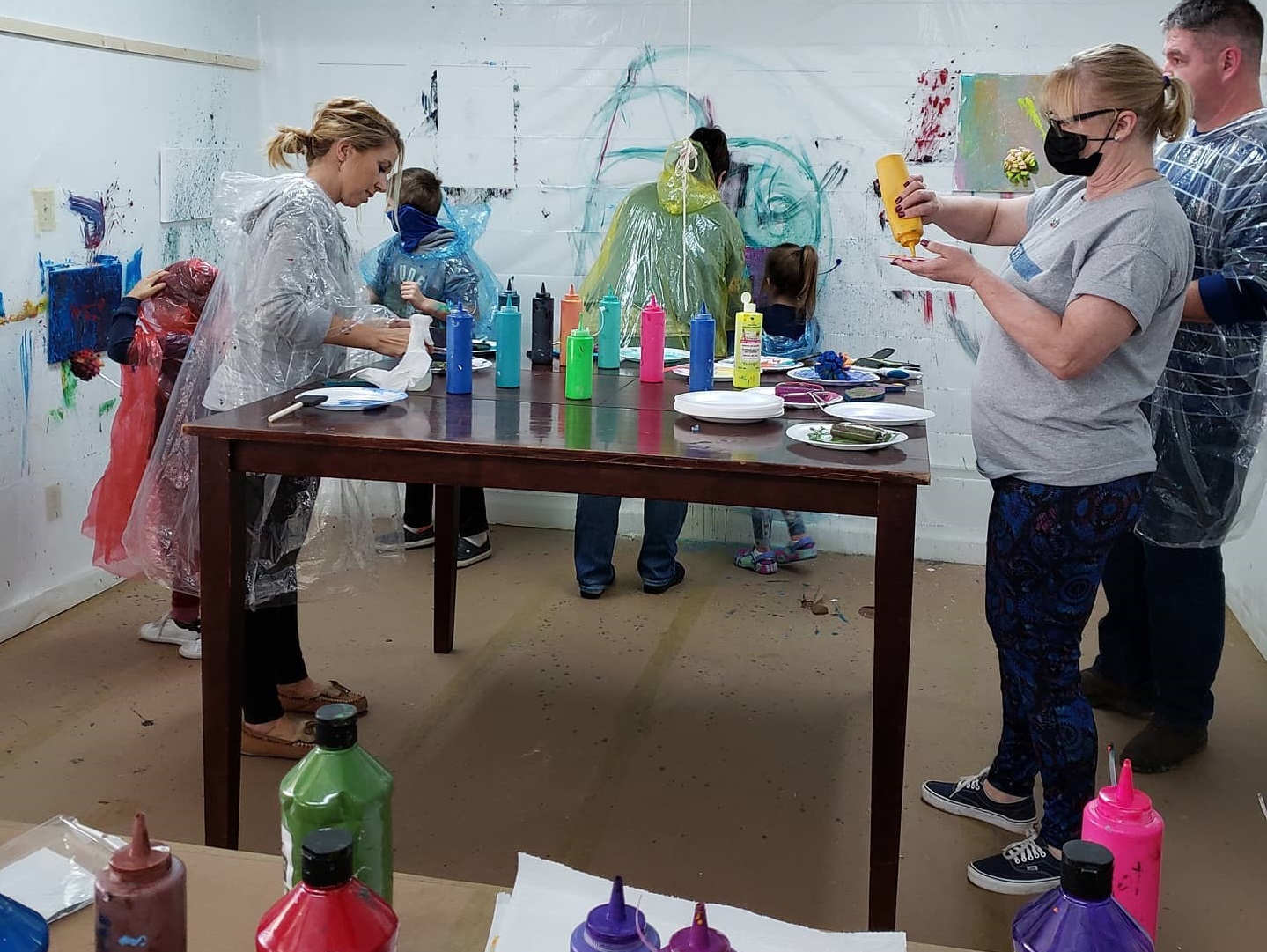 Saturday, January 23, 2021
6:30 PM - 8:30 PM
Studio 511 is super excited to open our new Splash Room for you to make a fun art mess!
How it works:
Choose your size canvas!
Choose your paint colors!
Choose your tools!
Paint alone or with your friends!
Fees based on canvas size.
8"x10" $15 includes any paint colors
11"x14" $25 includes any paint colors
16"x20" $35 includes all your paint colors
20"x20" $50 includes 5 colors add $1 per color
Larger canvases are available in limited supply.
Painting without brushes is fun! You can roll, scrape, pour, smear, splash, drip, and play with the canvas on a table or hanging up. We have aprons, lab coats, and rain ponchos. Please wear clothes you can get paint on. Our paints stain.
This event produces abstract, intuitive, expressive style paintings. Families and friends can paint theirs together, separate to dry and take home your own canvas.
Please allow up to 24 hrs to dry in the studio.
Reservations are encouraged.
Drop-ins are welcome.
Check out all of Studio 511's fun events on their Facebook page.
Location
Studio 511 Art & Soul
116 North Poindexter Street
Elizabeth City, NC 27909

For more information visit our website.
Contact Information
(252) 335-1264

Admission: Admission Fee