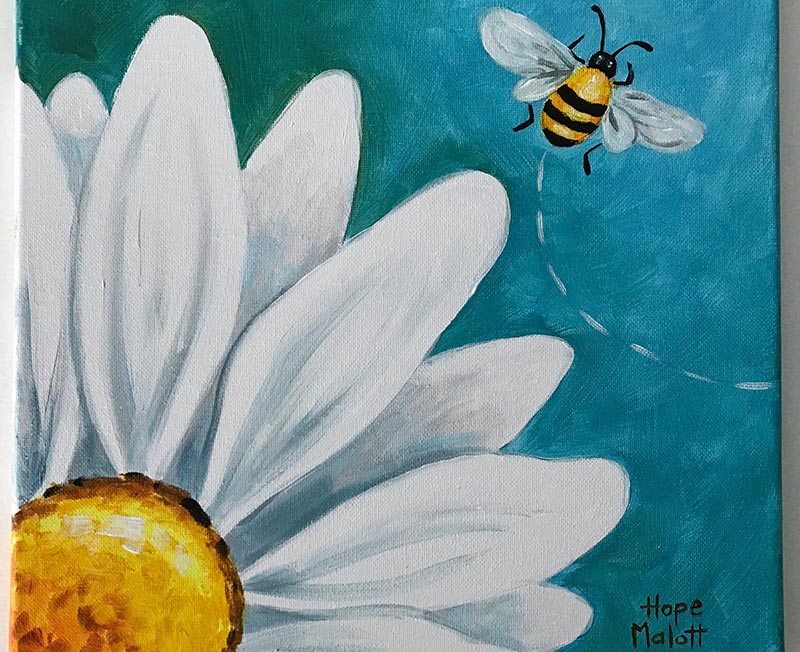 Wednesday, July 7, 2021
10:00 AM - 12:30 PM
Studio 511 welcomes your kids to a fun day of painting!
Daisy Art Camp is for all kids ages 6-13 (5-year-olds who have completed kindergarten are welcome as well.)
Kids will paint with acrylics on 15"x22" artists watercolor paper. This paper is 140lb weight and nice and sturdy for a poster or have it framed.
Kids will learn to draw and paint their own creations. Flowers are super fun and they can pick their own colors, add a bee and a butterfly and learn all about pollinators!
To register, please call 252-335-1264.
Please pay CASH OR CHECK in the studio.
ALL classes require registration forms.
Class fee $20
Class limit 12 kids
Kids should bring their own drink or snack.
Our paints stain. Please wear play clothes!
Reservations are required and payment saves your seat. Call 252-335-1264 or message through Facebook.
Check out Studio 511's other events on their Facebook calendar.
Location
Studio 511 Art & Soul
116 North Poindexter Street
Elizabeth City, NC 27909

For more information visit our website.
Contact Information
(252) 335-1264

Admission: Admission Fee
Children: $20