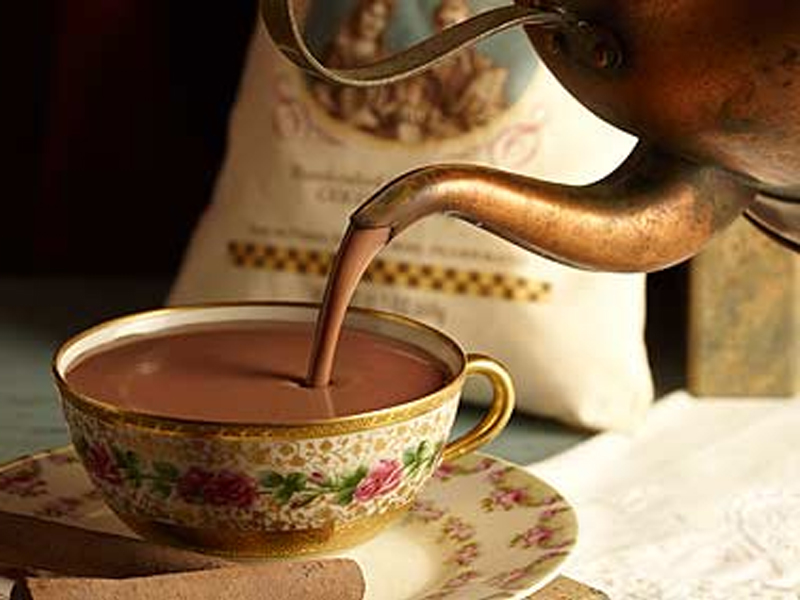 Wednesday, February 5, 2020
10:00 AM - 2:00 PM
The Museum of the Albemarle will present The Story of Chocolate on Wednesday, February 5 beginning at 10 a.m. in the lobby. Thirty minute presentations will be given on the hour.
February is the month for Valentine's Day and this got us thinking about how Americans love chocolate. Do you wonder just how chocolate got started? What role did chocolate play in the lives of early Americans? How did the original recipes taste? Answers to these and other questions will be answered with help from the American Heritage Chocolate educational section, a division of Mars, Inc. The popular chocolate-making company has developed an authentic, historic chocolate that was fashioned off an ingredient list from 1750. Learn the role chocolate played in the lives of Americans during the18th century.
Historic methods of processing chocolate will be demonstrated allowing visitors to smell the spices and try their hand at the grinding nibs on a heated stone Mexican metate. Have a taste of chocolate as our ancestors enjoyed it.
Free and open to the public.
Location
Museum of the Albemarle
501 South Water Street
Elizabeth City, NC 27909

For more information visit our website.
Contact Information
(252) 335-1453

Admission: Free Admission