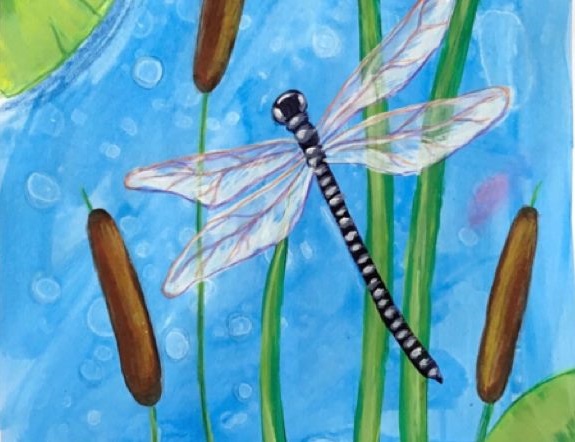 Sunday, June 20, 2021
1:00 PM - 3:00 PM
Create your own unique mixed media Dragonfly at Studio 511!
Learn the art of mixed media in this class using watercolors, color pencils, posca pens, and iridescent glazes on Arches watercolor paper.
Approx 11"x14"
Frameable
Class fee $25
Please pay cash or check in the studio.
You can add even more fun embellishments in our extended class hangout session. Plan to stay and add embroidery, sequence, and collage paper. Your piece will be unique, made by you! No two alike!
This is a guided lesson on blank paper.
Location
Studio 511 Art & Soul
116 North Poindexter Street
Elizabeth City, NC 27909

For more information visit our website.
Contact Information
(252) 335-1264

Admission: Admission Fee