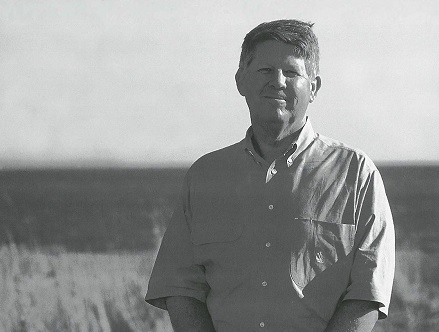 Wednesday, April 21, 2021
12:00 PM - 1:00 PM
Join the Museum of the Albemarle for a History for Lunch, "Making His Marc: The Basnight Legacy in Northeast North Carolina." Enjoy a lecture from the comfort of your home or in-person at the museum on Wednesday April 21, 2021 at 12 p.m.
Alex Gottschalk, Currituck native, who wrote about Marc Basnight for his UNC Senior Thesis, will discuss Basnight's origins from a small town in an isolated region of the state, his ascent into statewide political leadership, and how he leveraged this clout to attempt to ensure that Northeast North Carolina received the connecting roads, educational opportunities, and economic improvements that we deserved.
For eighteen years, Marc Basnight was president pro-tem of the North Carolina Senate. From this lofty perch at the Legislature, Basnight was at the intersection of every major moment in the last generation of North Carolina politics. The limelight that trailed Basnight could be immense, but for all that glory, the one singular item that mattered to him was helping the region that he felt the state lost for over a century. Bred by generations of hardscrabble men and women who lived off the sea, Basnight was driven to make a difference and help Dare and all of Northeast North Carolina combat what his cousin, North Carolina State Senator and Museum of the Albemarle advocate Melvin Daniels, once called, "The Curse of the Great Dismal Swamp." For Daniels, this meant that the region "never got the jobs that count."
The Museum will offer the History for Lunch in-person and through Zoom:
Register to attend in-person by calling Lori Meads at 252-331-4054. Seating in the auditorium is limited. Please register to attend in-person by April 16th.
Register to attend online here. After registering, you will receive a confirmation email containing information about joining the webinar.
Location
Museum of the Albemarle
501 South Water Street
Elizabeth City, NC 27909

For more information visit our website.
Contact Information
(252) 335-1453

Admission: Free Admission