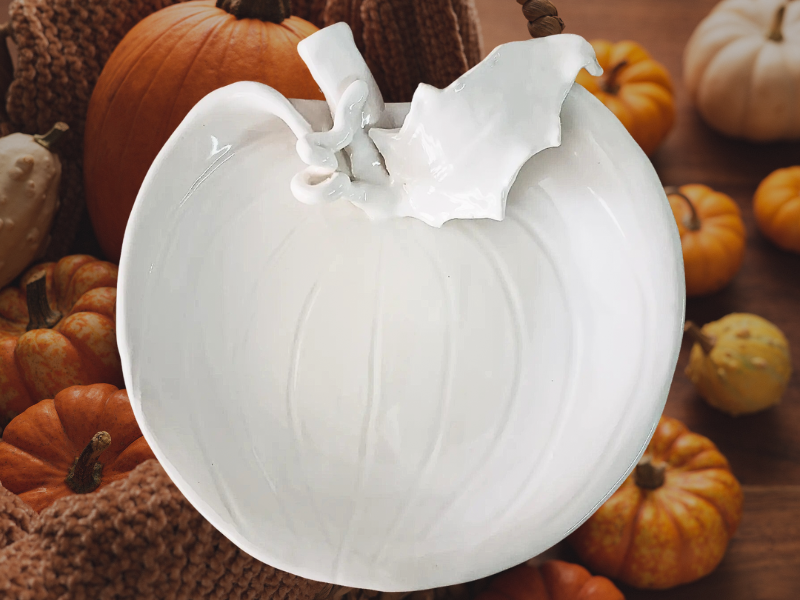 Saturday, September 30, 2023
10:00 AM - 4:00 PM
We are hand making 9" pumpkin plates ready to glaze on Sept 30!
You can drop in and grab up a plate and some ornaments or anything from our bisqueware shelves and glaze it, and we will fire it, ready to pick up in a week. All pieces are hand made right here in the studio. Plan about 2 hours for glazing any piece intended for food use.
9"pumpkin plate $25
Hand made 12 ounce coffee mugs $25
Hand made 9" plain, speckled clay, and ripple edge plates, $25
Hand made pumpkins large $25, medium, $15, small $10, or the set $45
Handmade pendants, diffusers, bowls, gnomes, and more, priced per piece.
Many pieces $1.00-$5.00
Please reserve your seat by calling or text messaging Hope at 252-335-1264
You can prepay to save your prices, which are all hand made to order.
Location
Studio 511 Art & Soul
116 N Poindexter St
Elizabeth City, NC 27909

Contact Information
(252) 335-1264

Admission: Free Admission

Purchase Tickets Via Phone (252) 335-1264