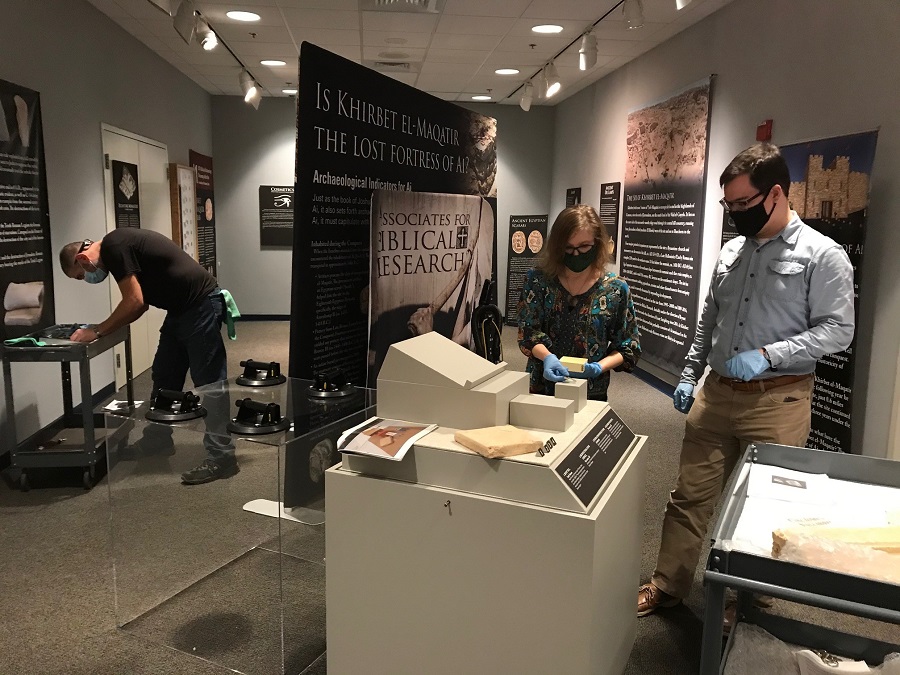 Friday, March 19, 2021
10:00 AM - 4:00 PM
BIBLICAL ARCHAEOLOGY EXHIBIT OPENING AT MUSEUM OF THE ALBEMARLE
The Museum of the Albemarle has partnered with Mid-Atlantic Christian University to bring "Judges, Joshua, and Jesus: An Archaeological Journey Through the Bible" to northeastern North Carolina. The traveling exhibit will highlight artifacts found during archaeological work at the site of Khirbet el-Maqatir, the Biblical city of 'Ai of Joshua 7–8. The exhibit, which opens March 19, displays over 50 artifacts dating from the Middle Bronze Age (2200-1500 BC) to the Byzantine Period (AD 324-638) that help illuminate Biblical history. Objects such as tesserae from a mosaic floor, amphorae, Egyptian scarabs, alabaster and ivory pendants, lamps, weaponry, coins, stone bowls and cups, and gate socket stones are a part of the exhibition.
Excavations at the Israeli city occurred from 1995-2017 and were sponsored by the Associates for Biblical Research under the auspices of the Civil Administration of Judea and Samaria. The archaeological site is located nine miles north of Jerusalem.
Due to State of North Carolina Executive Orders, the exhibit is offering timed entries for thirty-minute intervals beginning at 10 am. Last timed entry is at 3:30. The exhibit is free and open to the public Monday-Friday 10 am until 4 pm and every third Saturday of the month beginning Saturday, March 20, 2021.
Do not miss your chance to see the exhibit before it leaves in mid-November!
Image: Museum of the Albemarle staff installing the exhibit.
Location
Museum of the Albemarle
501 South Water Street
Elizabeth City, NC 27909

For more information visit our website.
Contact Information
(252) 335-1453

Admission: Free Admission