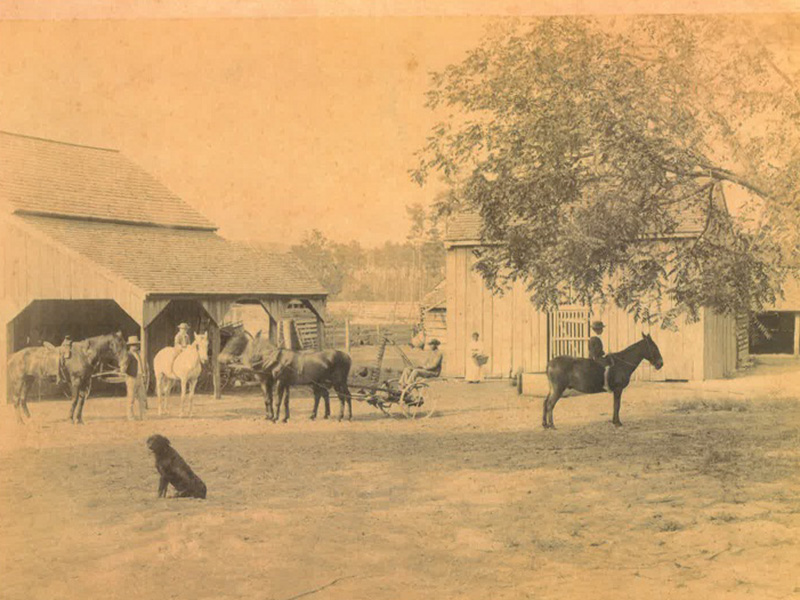 Wednesday, January 25, 2023 - Wednesday, March 8, 2023
10:00 AM - 4:00 PM
Crossroads: Change in Rural America
The Museum of the Albemarle and the surrounding community have been expressly chosen by the North Carolina Humanities Council to host "Crossroads" as part of the Museum on Main Street program—a national/state/local partnership to bring exhibitions and programs to rural cultural organizations. The exhibition will tour 6 communities in North Carolina from 10/15/2022 through 4/29/2023.

"Crossroads" explores how rural American communities changed in the 20th century. From sea to shining sea, the vast majority of the United States landscape remains rural, with only 3.5% of the landmass considered urban. Since 1900, the percentage of Americans living in rural areas has dropped from 60% to 17%. The exhibition looks at that remarkable societal change and how rural Americans responded.

This exhibition will remain on display at the Museum of the Albemarle until March 8, 2023. Our in-house component celebrating Century Farms of Northeastern North Carolina will run until November 2023.
Please visit the Museum of the Albemarle to view this and other exhibits Monday-Saturday 10am-4pm.The exhibit is free and open to the public.
Location
Museum of the Albemarle
501 South Water Street
Elizabeth City, NC 27909

For more information visit our website.
Contact Information
(252) 335-1453

Admission: Free Admission