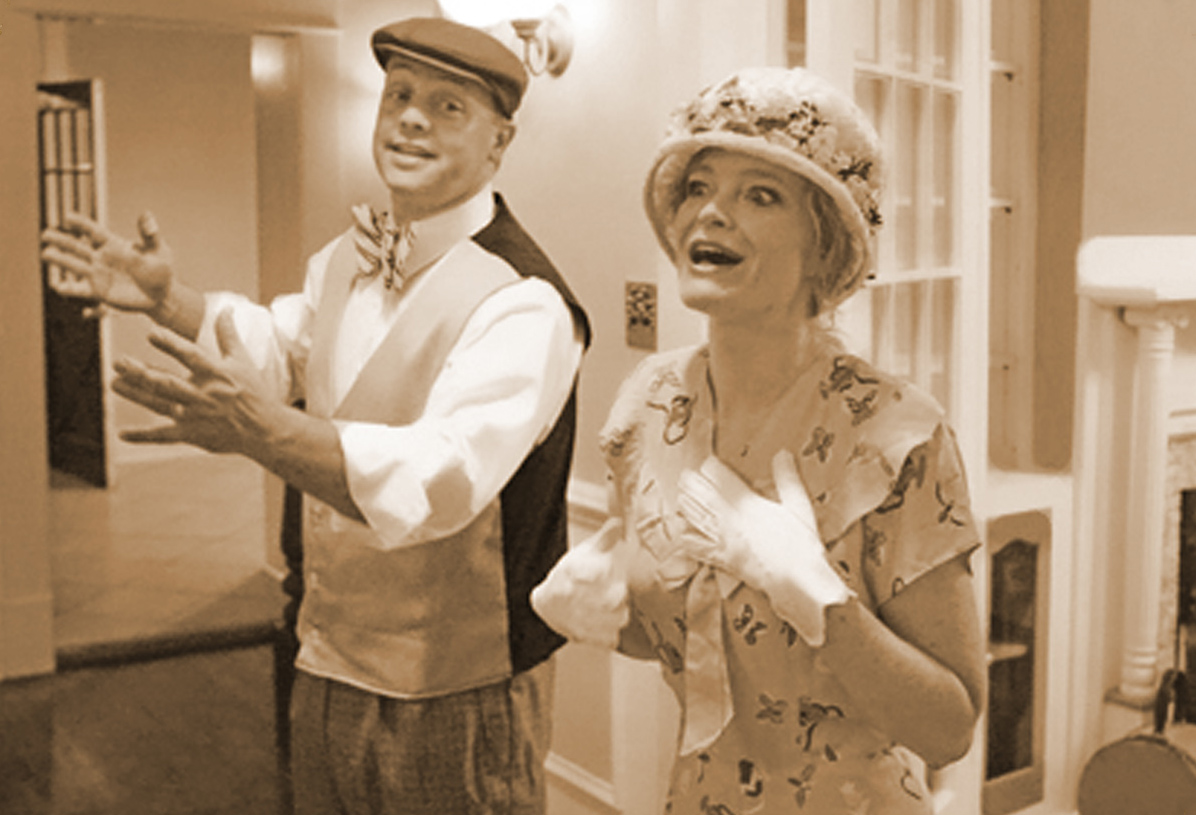 Friday, October 11, 2019 - Saturday, October 12, 2019
5:30 PM - 9:30 PM
The award-winning Elizabeth City Historic Ghost Walk 2019 is a family-friendly, fun and creative way to watch our local history come alive. No need to fear, our ghostly apparitions only wish to entertain as they spin their tales.
Ghost Walk invites you to enter seven different historic homes where you'll meet a friendly apparition who will draw you into the tale of their life and time in Elizabeth City during bygone days. Upon bidding adieu to your ghostly host, enjoy a leisurely walk from site to site or take advantage of complimentary trolleys.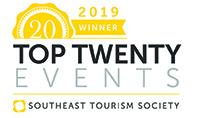 June 20, 2019 - Southeast Tourism Society has named the Elizabeth City Historic Ghost Walk one of the STS Top 20 Events in the Southeast for October 2019.
The Southeast Tourism Society chooses the Top 20 events in the Southeast for each month of the year. Events compete within the 12 STS Member States of AL, AR, FL, GA, KY, LA, MS, NC, SC, TN, VA, WV.
This year's ghostly theme is Project Zebra: Elizabeth City's top-secret role in WWII. For 19 months during 1943-1945, 300 Russian pilots were sent to Elizabeth City to be trained to fly amphibious seaplanes. Soviets and Americans working together on American soil to fight a common enemy. The project remained classified until 2013.
In addition to home tours, a live stage show relating to the theme is performed in Arts of the Albemarle's Maguire Theater. The show is included as part of the Ghost Walk ticket.
The Elizabeth City Historic Neighborhood Association hopes you enjoy Elizabeth City's architectural history and your visit with its ghostly spirits through a combination home tour, history lesson and live theatre.
Location
Historic Downtown
Main Street
Elizabeth City, NC 27909

Contact Information
(252) 338-6455

Admission: Admission Fee
Military: $12
Adults: $15
Children: $12

Purchase Tickets Via Phone (252) 338-6455