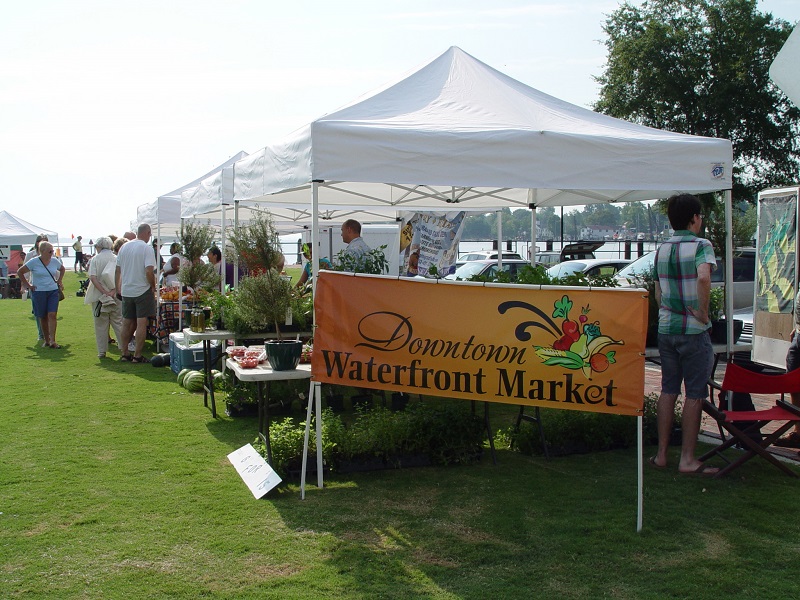 Saturday, October 31, 2020
9:00 AM - 1:00 PM
The 2020 Downtown Waterfront Market season is here! Come visit the Harbor of Hospitality from 9AM-1PM. A limited number of vendors will be on hand so that social distancing and safety measures can be implemented. Sanitizing stations will be available throughout the market and masks and gloves will be worn by vendors.
We have local vendors, fun activities, community groups, and more attending every week. Shop for handmade art-and-crafts and locally grown vegetables, fruits, and flowers. You'll meet our local farmers, bakers, crafters, artists, and more while you shop and enjoy our friendly hospitality!
The market is occasionally cancelled due to rain--please check the Facebook page for updates if rain is forecasted.
For more information regarding the market, please contact Elizabeth City/Pasquotank County Parks and Recreation at (252) 335-1424 or downtownmarket@cityofec.com.
Location
Mariners' Wharf Park
508 South Water Street
Elizabeth City, NC 27909

For more information visit our website.
Admission: Free Admission