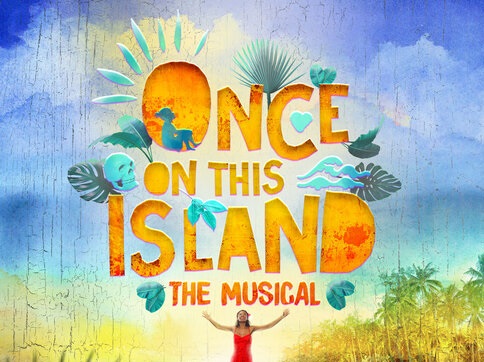 Friday, October 8, 2021 - Saturday, October 9, 2021
7:00 PM
A celebration of community and culture, "Once on this Island" brings to life the importance of passing on history through story telling. "Once on this Island" is the story of how one small girl is saved by the powerful and temperamental island gods to settle a bet over which is more powerful, love or death. Follow Ti Moune, a fearless peasant girl who falls in love with a wealthy boy from the other side of the island. When their divided cultures keep them apart, Ti Moune embarks on a remarkable quest to reunite with the man who has captured her heart, but what will happen when two cultures collide? Will love truly be strong enough to conquer death?
Dates Times
Sep. 30 10 a.m.
Oct. 1 7 p.m.
Oct. 2 2 and 7 p.m.
Oct. 3 2 p.m.
Oct. 8 7 p.m.
Oct. 9 2 and 7 p.m.
Oct. 10 2 p.m.
"Once on this Island" is presented through special arrangement with Music Theatre International (MTI). All authorized performance materials are also supplied by MTI.
Location
College of the Albemarle Performing Arts Center
1208 North Road Street
Elizabeth City, NC 27909

For more information visit our website.
Contact Information
(252) 335-9050

Admission: Admission Fee

Purchase Tickets Online