Elizabeth City Historic Ghost Walk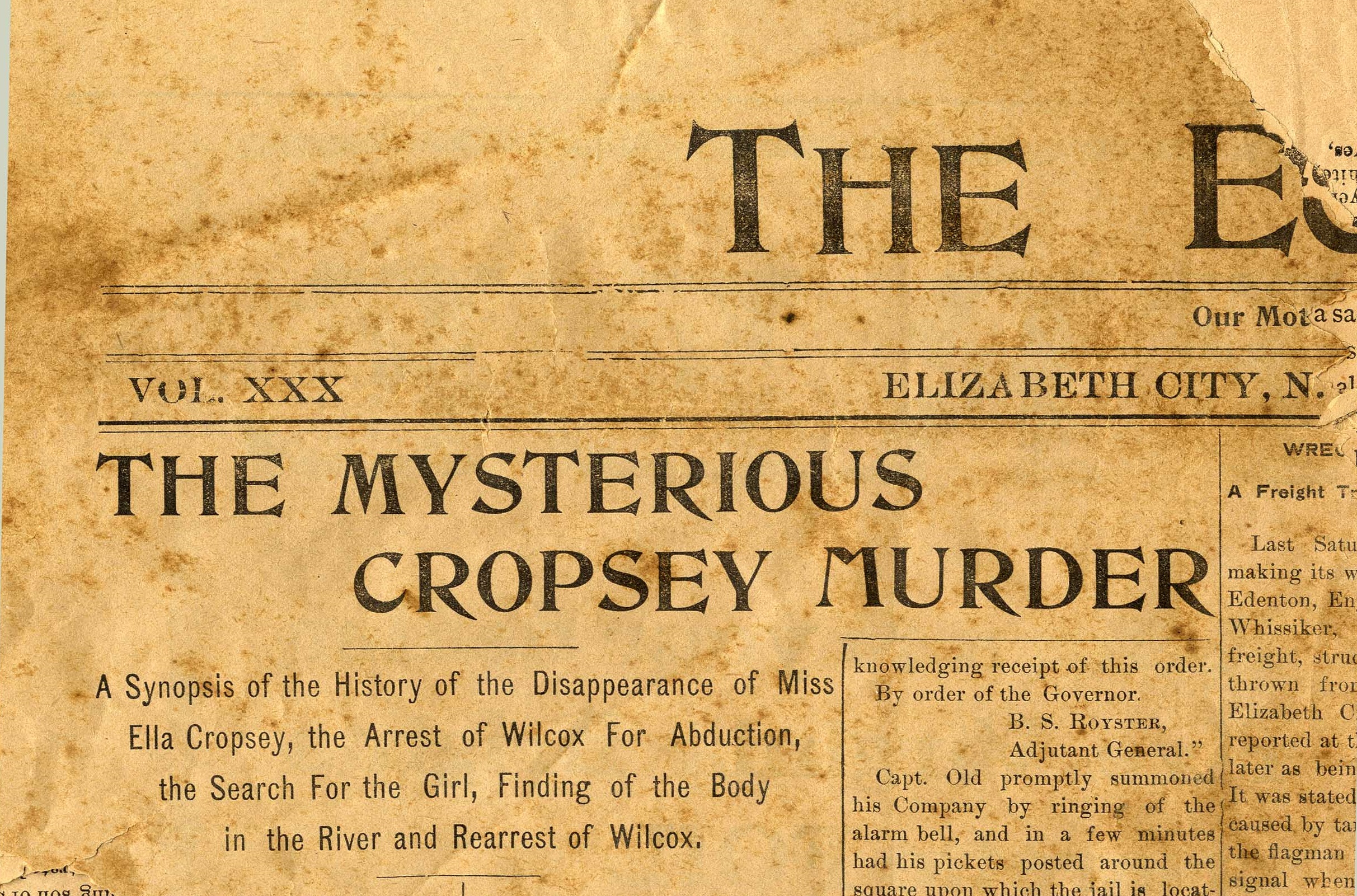 ABOUT DETAILS TICKETS PLAN DINING SPONSORS
***Due to public health concerns, the difficult decision was made to cancel the 2021 Historic Ghost Walk.
Please mark your calendars for next year: October 14 & 15, 2022!***
ABOUT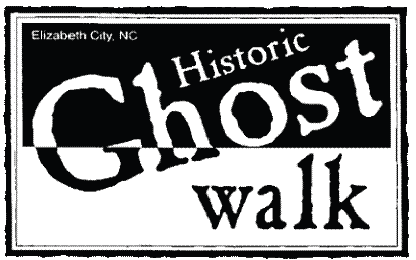 The award-winning Elizabeth City Historic Ghost Walk 2021 is a family-friendly, fun and creative way to watch our local history come alive. No need to fear, our ghostly apparitions only wish to entertain as they spin their tales.
Ghost Walk invites you to enter historic homes where you'll meet a friendly apparition who will draw you into the tale of their life and time in Elizabeth City during bygone days. Upon bidding adieu to your ghostly host, enjoy a leisurely walk from site to site or take advantage of complimentary trolleys. Plan your stay and make it a Ghost Walk weekend, October 29 & 30, 2021.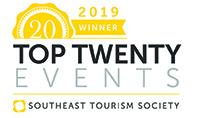 June 20, 2019 - Southeast Tourism Society named the Elizabeth City Historic Ghost Walk one of the STS Top 20 Events in the Southeast for October 2019.
Southeast Tourism Society chooses the Top 20 events in the Southeast for each month of the year. Events compete within the 12 STS Member States of AL, AR, FL, GA, KY, LA, MS, NC, SC, TN, VA and WV.
DETAILS
Elizabeth City and the shores of the Pasquotank River are rich in history, and have seen their share of fascinating characters, inventors, freedom seekers and trail blazers, to name a few. In its 25th year, Ghost Walk invites you to enter historic homes where you'll meet a friendly "ghost" who will share the story of their life in Elizabeth City in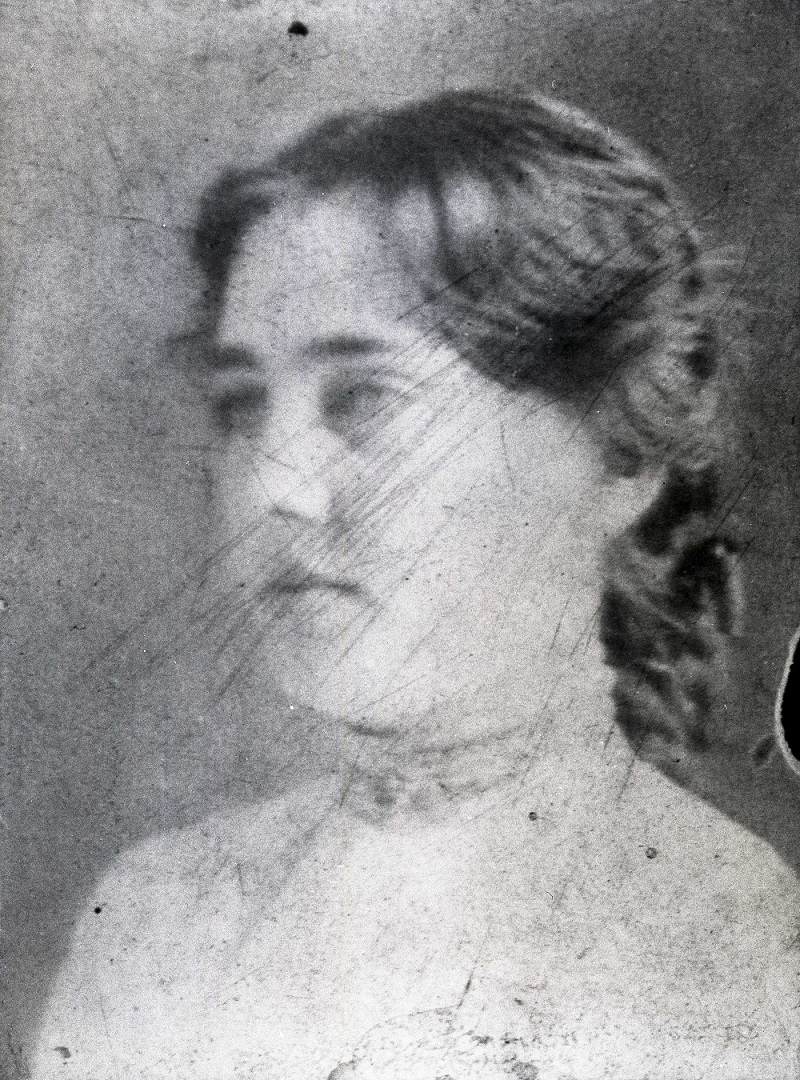 the early 20th century.
This year's ghostly theme is the Murder of Nell Cropsey, an unsolved Elizabeth City mystery! In 1901, 19-year-old Nell disappeared from her family home after arguing with her boyfriend, Jim Wilcox. Wilcox was arrested and already in jail when Nell's body was discovered floating in the Pasquotank River near her family's home over a month later - though the autopsy report states there was no water in her lungs. Wilcox was convicted for Nell's murder, but later pardoned. He maintained his innocence throughout his life.
In addition to home tours, visit the Museum of the Albemarle to experience their October exhibit on the Nell Cropsey murder mystery. Can you solve the the murder? Look at the facts and suspects! Artifacts from the Cropsey house and Jim Wilcox will be on display.
TICKETS
Ticket prices are Military $12, Adults $15, and Children $12, and may be purchased at:
PLAN
Elizabeth City is a charming waterfront town in northeastern North Carolina and is the perfect destination for a weekend getaway. Downtown Elizabeth City offers the ease of dining and entertainment within walking distance of some of our cozy B&Bs and is a fabulous way to wind down after enjoying the award-winning Ghost Walk.
If you would like to learn more about Nell Cropsey's story, Museum of the Albemarle is hosting a History for Lunch lecture on October 6, 2021 at 12 p.m. with William E. Dunstan, an author and a native of Elizabeth City. Dr. Dunstan will bring these old, twisted wounds to light during his lecture: The Woeful Story of Nell Cropsey and Jim Wilcox. Dr. Dunstan writes and conducts research as a visiting scholar at the University of North Carolina at Chapel Hill.
DINING
Dine Downtown during Ghost Walk 2021. You'll have choices galore and most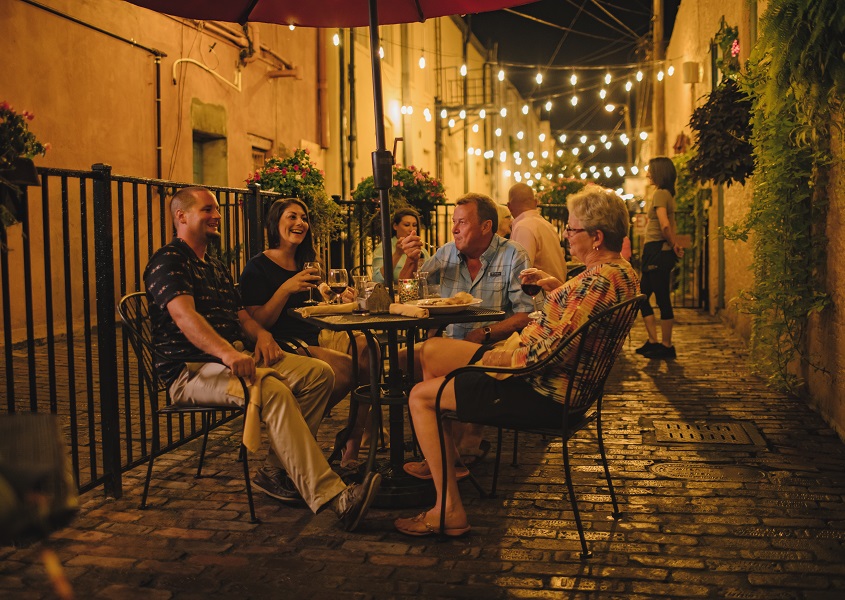 restaurants will be open early and/or will offer (or point out) their quick dining options. Make your Ghost Walk Experience also a Downtown Dining Experience. Download the Ghost Walk Downtown Dining Guide.
SPONSORS
The major fundraiser for the Elizabeth City Historic Neighborhood Association, Ghost Walk is sponsored in part by Visit Elizabeth City. All proceeds go to historic preservation efforts in and around Elizabeth City.
We look forward to seeing you in October when you #VisitECity.
The Southeast Tourism Society is a non-profit organization dedicated to promoting travel and tourism within twelve states. STS is celebrating 36 years of spotlighting the best events in the southeast.
Special thanks and photo credits to the Museum of the Albemarle.